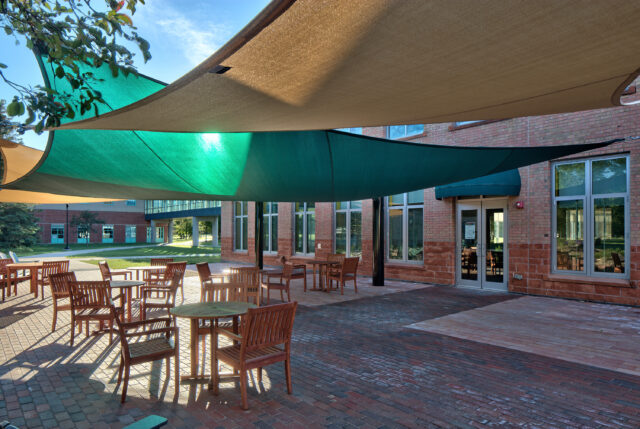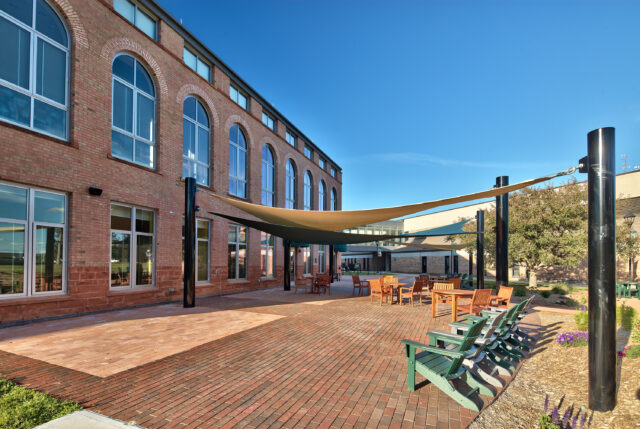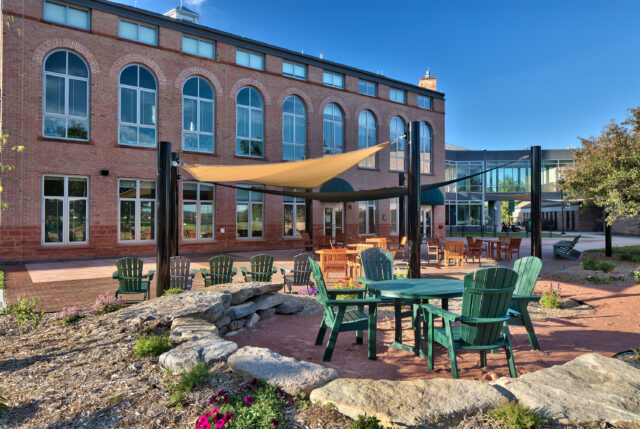 Clarkson University: Ginny's Garden
Honoring Virginia "Ginny" Clarkson
Ginny's Garden was designed and built on Clarkson University's campus to help fill an open space adjacent to their Student Center. The University wanted to provide an area for gathering and reflection, along with provide a shaded patio area for students and staff to enjoy the outdoors and a meal or a cup of coffee from the adjacent shop.
Shade in the patio area was provided by a tiered sail system, giving a custom and unique look the campus. We coordinated with the University and the vendor to develop 3D renderings of the site before deciding on a final design.
The garden consisted of a series of berms and stone seat walls to provide a sense of privacy within the garden. Site lighting and stone dusts paths were also included in the garden to provide a scenic walkway and create a relaxing atmosphere.
Most importantly, the garden is covered with light and airy vegetation, including Black Eyed Susans and Lilly of the Valley. These two plants were special to Virginia "Ginny" Clarkson, a poet who the garden is now dedicated to and named for. LaBella is proud to have been part of this project and hope that it captures the spirit of who Ginny was.