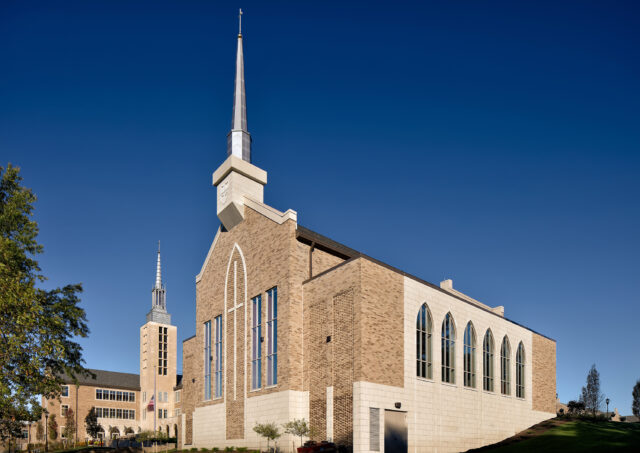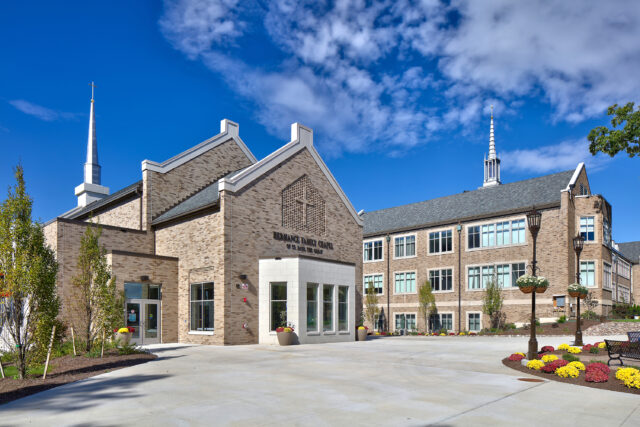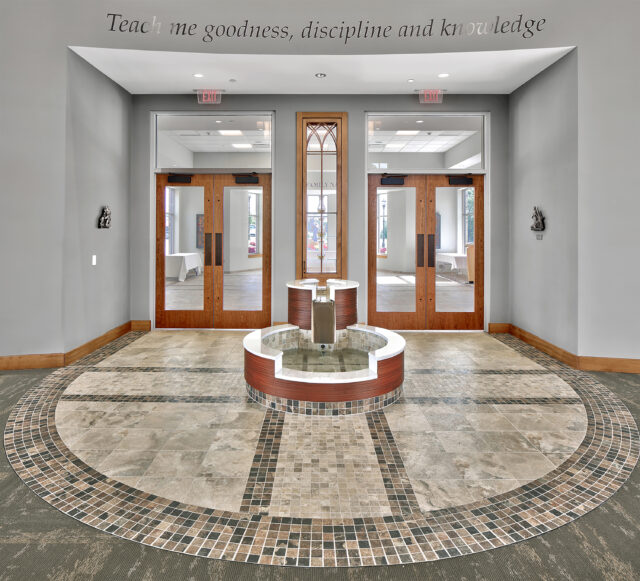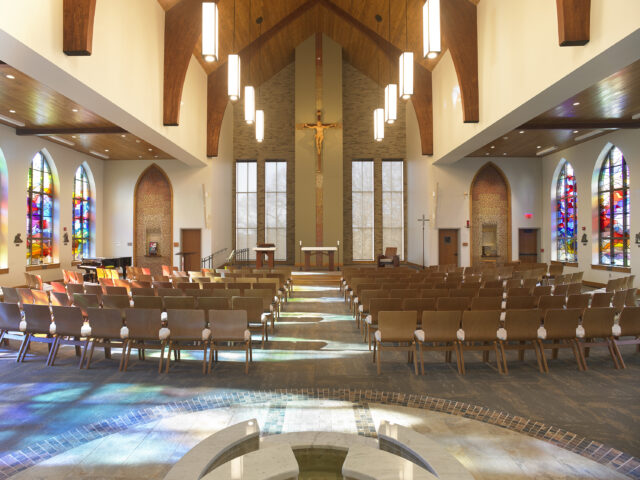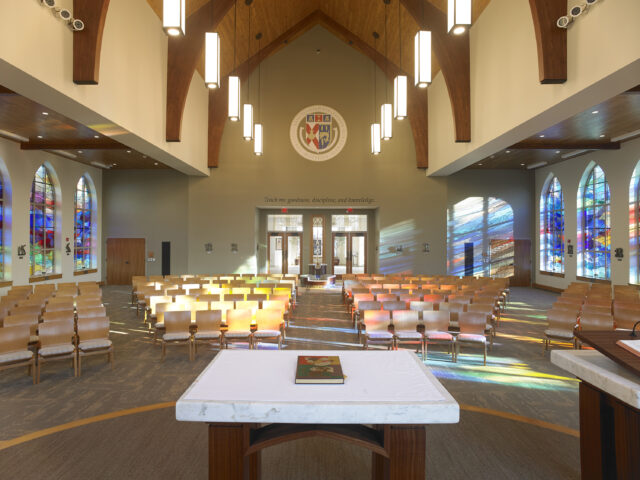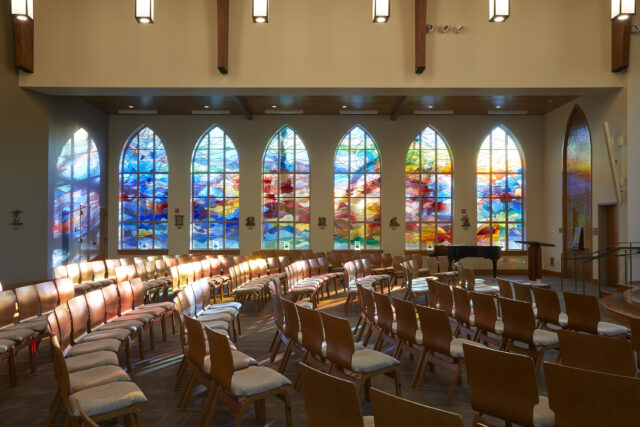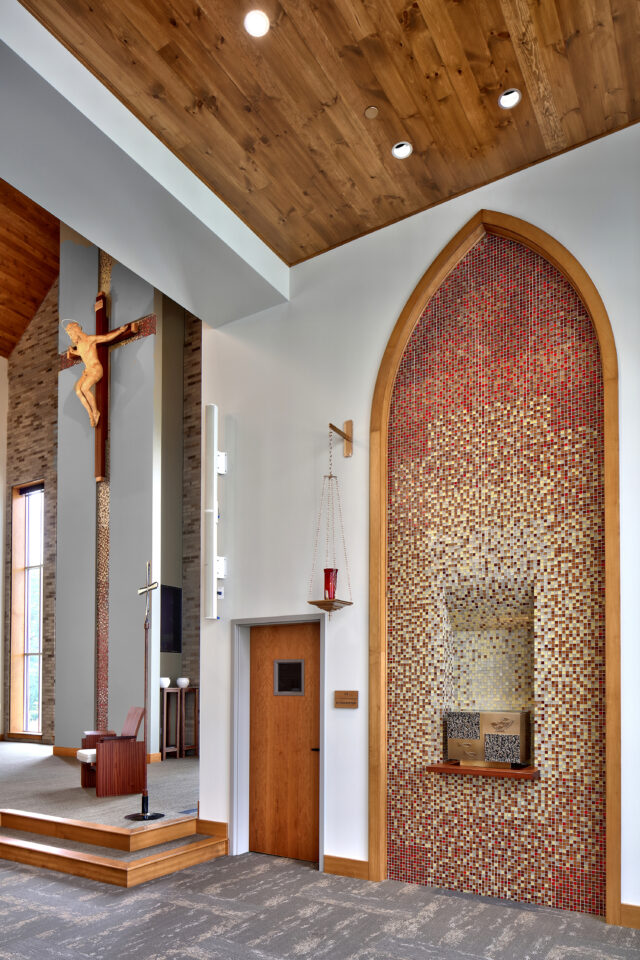 Featured Insight
The Art of Architecture: Collaborating with Artisans on the Hermance Family Chapel of St. Basil the Great
Where does architecture end and art begin? The two are so interwoven, architecture has long been considered an art.
In designing the Chapel of St. Basil the Great, LaBella's architectural team wanted to embrace the inimitable quality of true artistry. Like iconic cathedrals of the past, this chapel demanded a level of finesse uncommon to most buildings. This highly specialized and practiced talent was found in two Renaissance individuals, John Dodd and Valerie O'Hara.
The design process was truly collaborative. LaBella worked alongside these artisans beginning in design development to create a consistent language at every scale, while drawing on their decades of expertise. The final pieces became contributions to an overall vision, part of a cohesive work of art. We were graciously invited into their studios for a first-hand look at their process, tools, and materials.
Read More Here