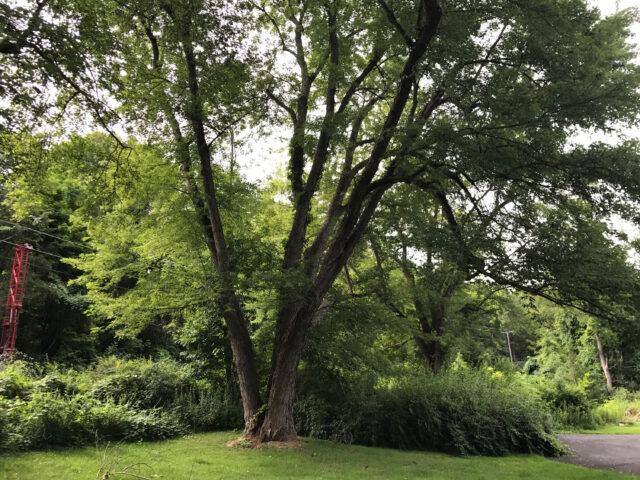 Endangered Species Assessment – CR-72 Road Realignment
Endangered Species Habitat Assessments and Surveys Support Road Realignment Project
LaBella partnered with WSP to complete threatened and endangered species habitat assessments for multiple federal- and state-listed species in support of the CR-72 project in Pleasant Valley, New York. The project entailed a Department of Transportation road realignment project for a portion of CR-72 at the Hurley Road intersection. Approximately 1,000 feet of CR-72 was realigned and a new intersection at Hurley Road was designed to improve safety and sight distance along the road.
Several threatened and endangered species are known to occur in the general vicinity of the project site, including the Indiana bat (Myotis sodalis), the northern long-eared bat (Myotis septentrionalis), the bog turtle (Glyptemys muhlenbergii), and the dwarf wedge mussel (Alasmidonta heterodon). To ensure that the project would not impact these protected species or their habitats, our team pulled records from the U. S. Fish and Wildlife Service (USFWS) and the New York Natural Heritage Program (NYNHP) and completed onsite habitat assessments for the listed species. We documented findings in a habitat assessment report and a Phase I Bog Turtle report to assist in agency coordination efforts with USFWS and the New York State Department of Environmental Conservation (NYSDEC).
While habitats for bog turtles and dwarf wedge mussels were not found within the project area, our team identified several trees that could potentially be used by bats as summer roosts within an area of proposed tree clearing. Due to the timing of tree cutting and the presence of potential bat roost trees, we conducted an evening bat emergence survey in coordination with USFWS and following USFWS guidelines. Our team was onsite during all tree cutting activities and provided a visual inspection of cut roost trees to ensure that no bats were injured or unintentionally killed.
With LaBella's assistance, the project was able to gain concurrence from regulatory agencies regarding protected species. Completing the bat emergence survey allowed the project to kick off outside of normal time-of-year restrictions that would typically be in place for tree clearing due to the presence of bat habitat within the project site. This also prevented significant delays in construction activities.