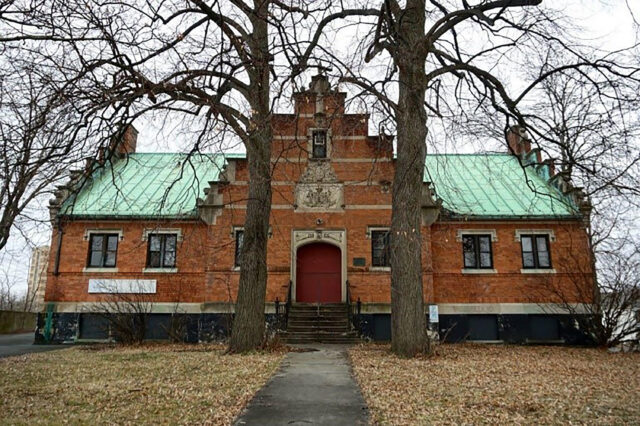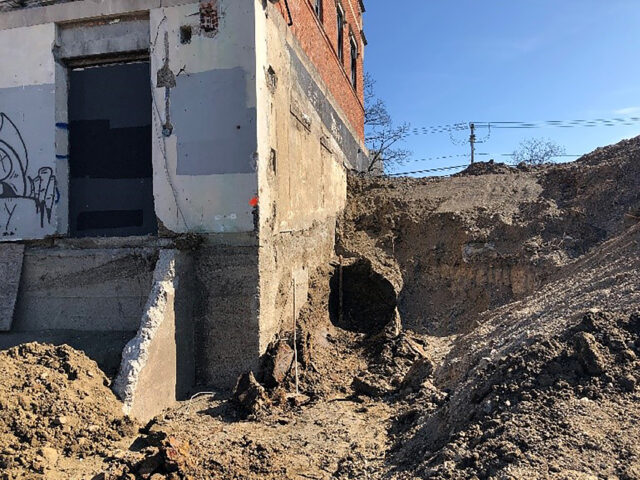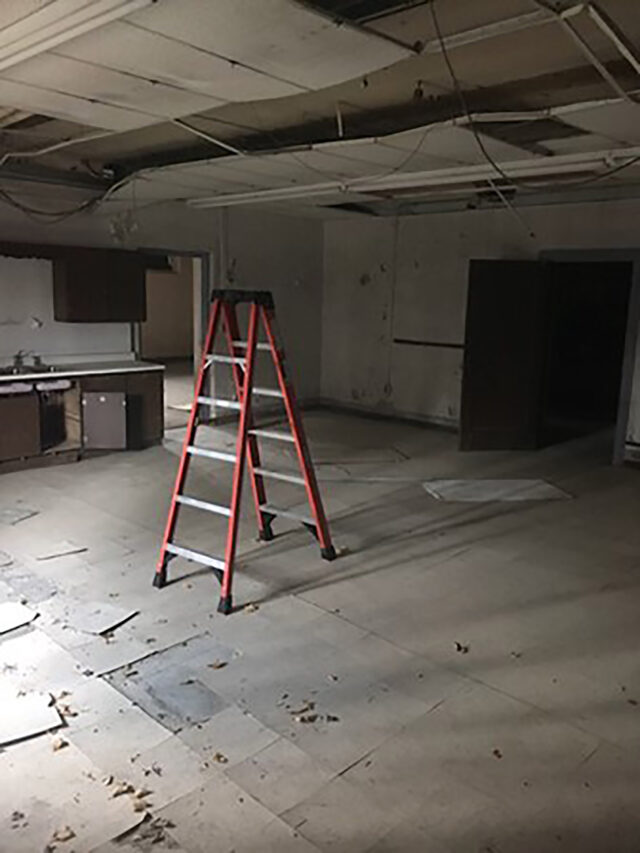 Services Provided by LaBella
Phase I Environmental Site Assessment
Our team kicked off the project with a Phase I Environmental Site Assessment (ESA) to look for any Recognized Environmental Conditions (REC) at the site. The Phase I ESA included a review of local, state, and federal environmental records, as well as historical Sanborn Maps, aerial photographs, and street directories to uncover possible areas of environmental concern.
Regulated Building Materials & Hazardous Materials Assessment
From there, our Regulated Building Materials (RBM) group performed an extensive pre-renovation inspection of the structure. The inspection not only included a hazardous material inventory of impacted components, but also addressed mold contamination and pre-renovation radon levels.
Pre-construction due diligence studies also included a Thermal Explosives Hazards study in compliance with NEPA regulations, 24 CFR Part 58. The study included a desktop review to identify aboveground (outdoor) tanks storing flammable or explosive gases, as well as a field study using a combination of walking and drive-by observation within a one-mile radius around the site.
After the inspections were complete, our team worked closely with the project architect and design team to provide hazardous material drawings and specifications for the removal of the affected building components.
Asbestos Survey
We were also contracted as the project monitor for asbestos abatement and provided clearance inspections as needed to allow uncertified personnel to enter the building. Clearance criteria was performed in accordance with project specifications and all other applicable local, state, and federal regulations.
Underground Storage Tank Excavation & Removal
Additionally, our team provided oversight during the excavation and removal of a 1000-gallon underground storage tank (UST) at the site. The onsite environmental scientist provided oversight during the UST excavation, screened soils for the presence of volatile organic compounds (VOCs) using a photoionization detector (PID), and collected the appropriate soil samples for submittal to a certified laboratory for analysis.
We also provided a crew to cut, clean, and properly remove the UST from the premises after extraction from the ground. The atmosphere within the UST was monitored for O2/LEL prior to cutting and cleaning activities. All waste materials were drummed onsite and sent to an approved disposal facility