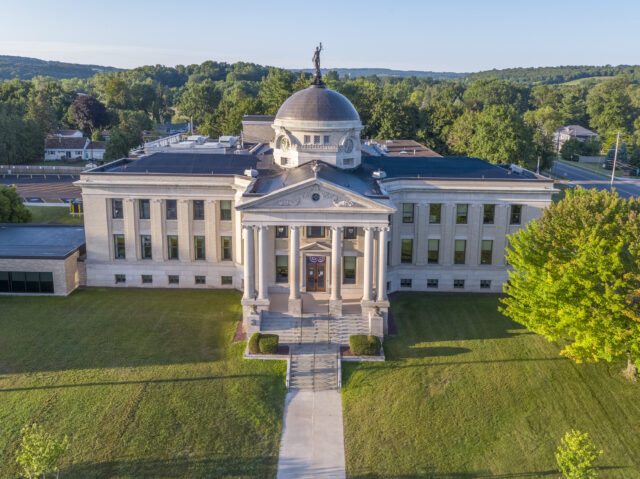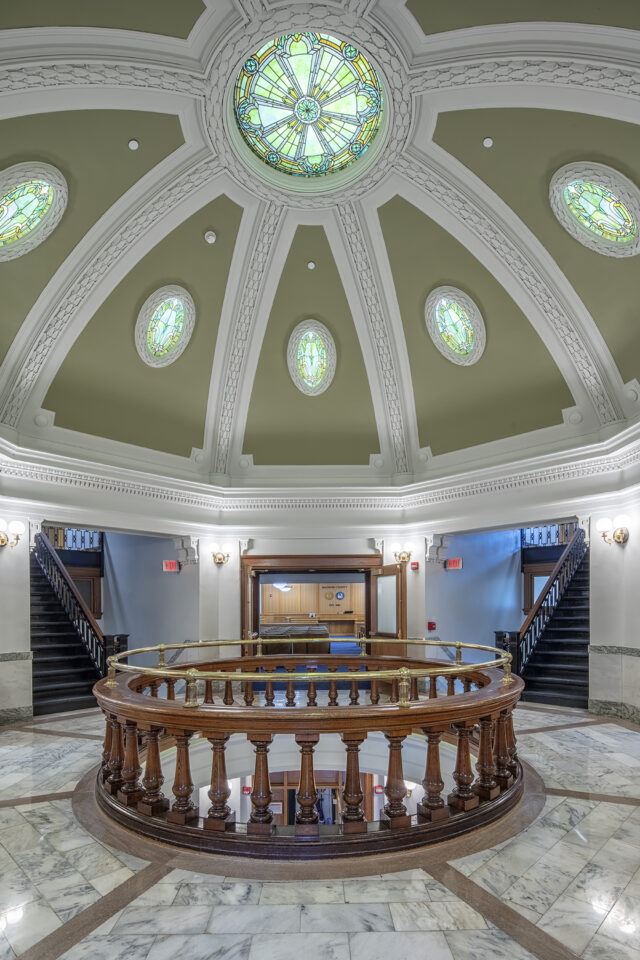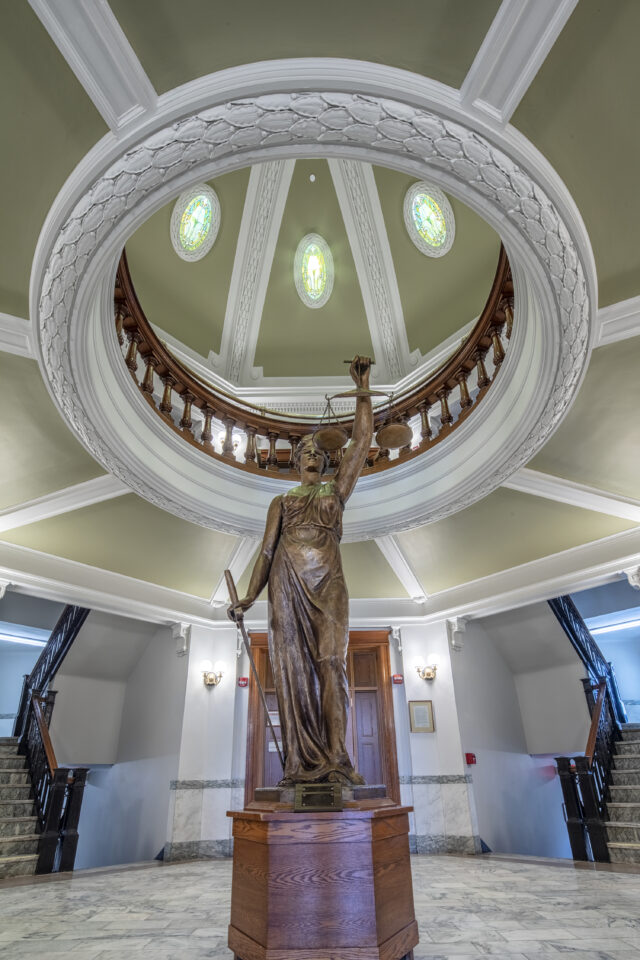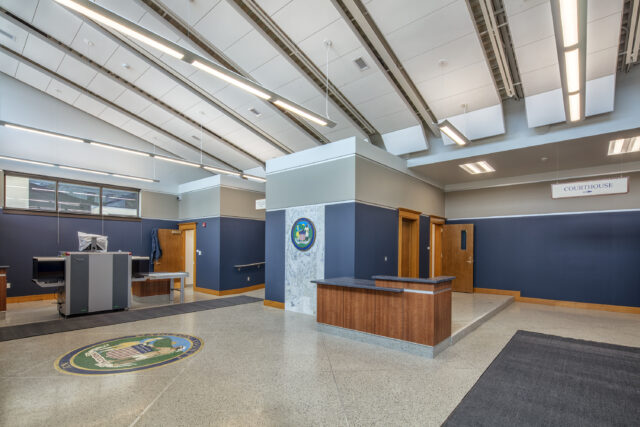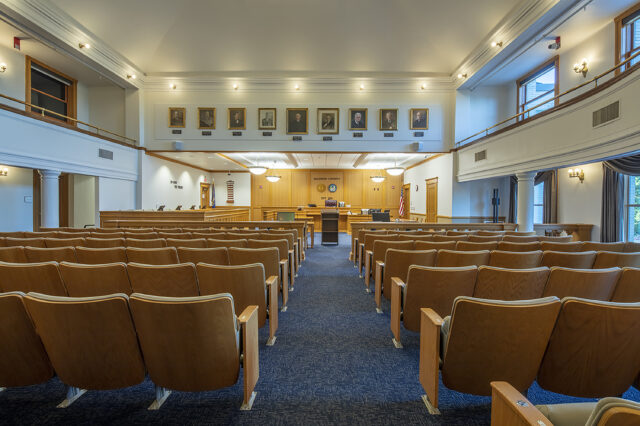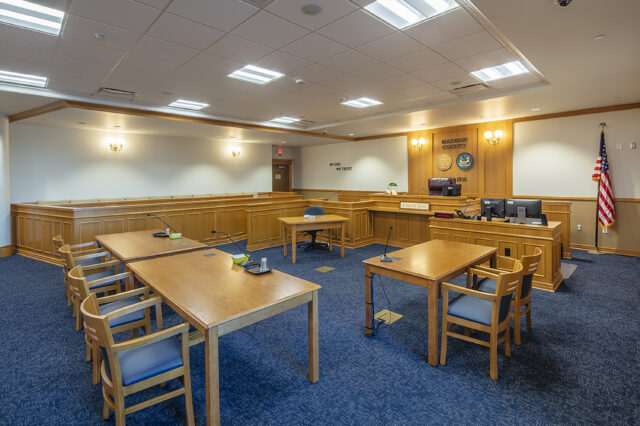 Image Gallery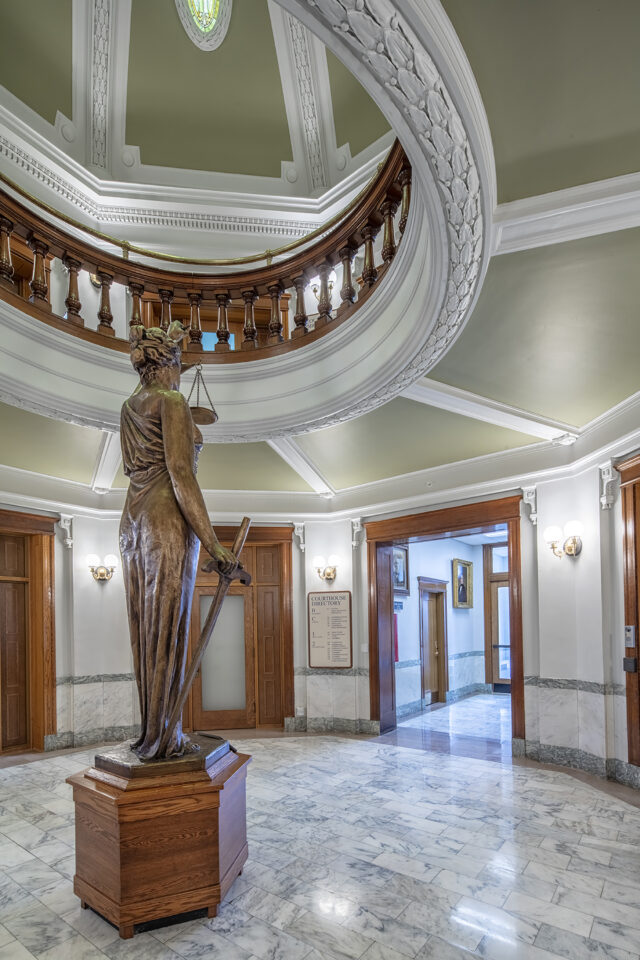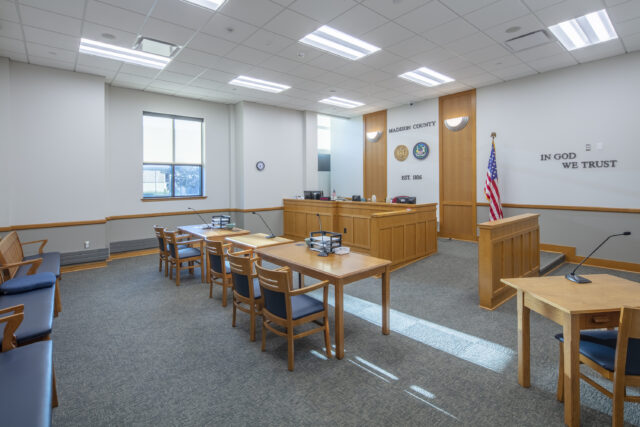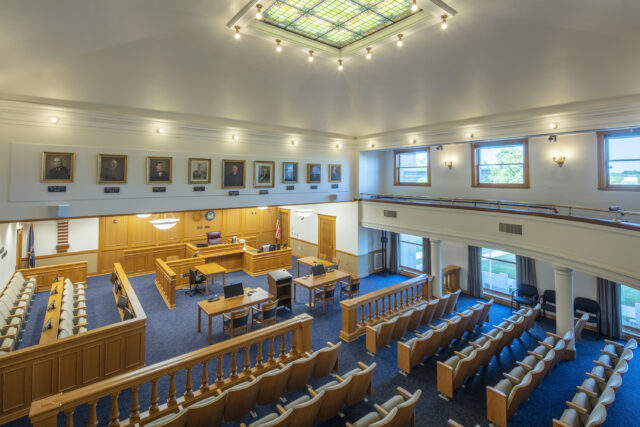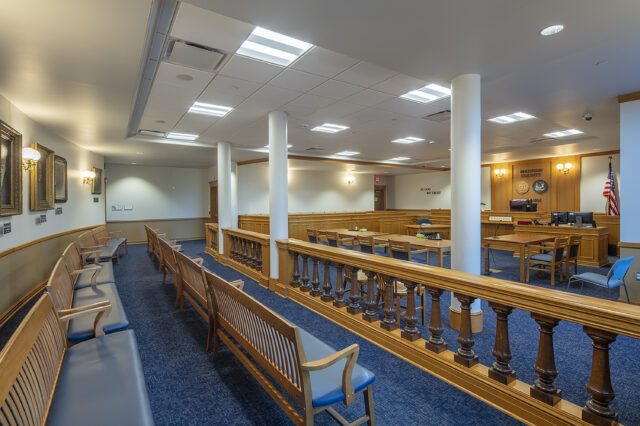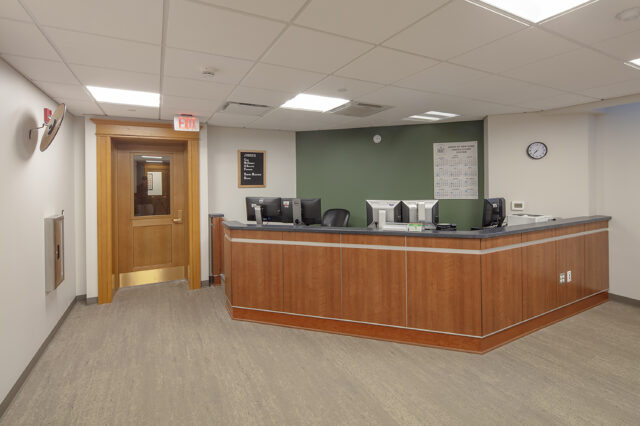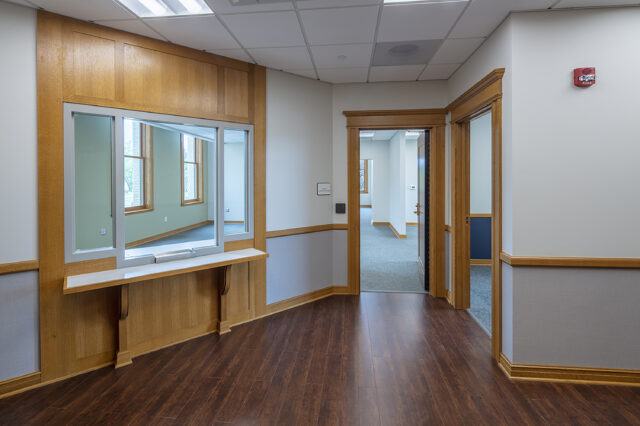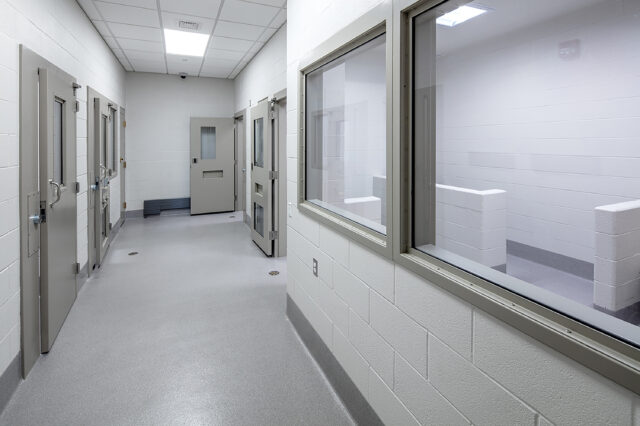 Restoring Order: Madison County's Historic Courthouse Renovation Is in the Details
Originally built in 1909, the building was designed by one of the most notable courthouse architects in the United States: James Gordon. The design incorporated many remarkable details that combine to create a beautiful, historic atmosphere. The renovation is restoring and uncovering a treasure trove of history that helps tell the story of this important piece of architecture.
Read More Here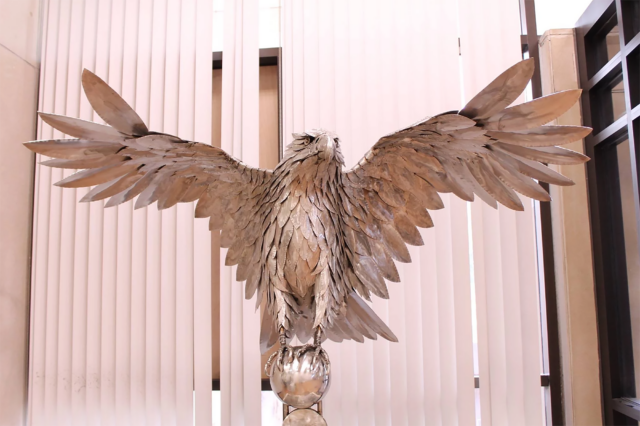 Giving Justice to the Past: Our Investigation Into a Historic Building's Original Hues
During design of the Madison County Courthouse renovation, the original paint colors were discovered through taking over forty samples of plaster on the interior of the building and analyzing the cross section of the embedded samples by microscope. Architectural Conservation Services provided the analysis to identify the earliest applied coating and color match to paint samples for the project. Through this unique process, LaBella Associates was able to bring some of the original character back to the courthouse.
Read More Here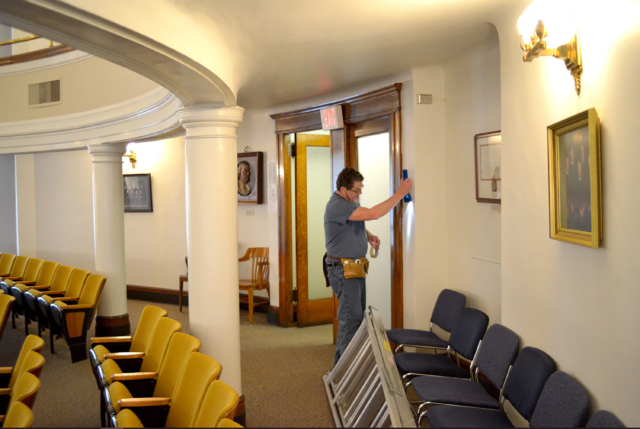 Ribbon Cutting Ceremony
Madison County held a ribbon cutting ceremony in May 2019 to celebrate it's renovated courthouse in Wampsville, NY.
At right, shown at the ribbon cutting are: Mark Kukuvka, LaBella Associates; Danielle Lewis, LaBella Associates; Bill Connor, LeChase project executive; Don Banks, LeChase assistant project manager; Laird Updyke, LeChase senior project manager; and Amanda Whalen-Garnar, NY Office of Court Administration.
Additional coverage of the ceremony can be found in the Rome Sentinel.
An Award-Winning Project
In Fall 2019, the Preservation Association of Central New York (PACNY) recognized the Madison County Courthouse renovation and addition project with 2019 Pat Earle Award.
The Pat Earle Award is presented to a single outstanding historic preservation project that benefits the community. LaBella is proud to have led the design and engineering of restoring this important piece of history, and providing safe, accessible justice facilities for all residents.