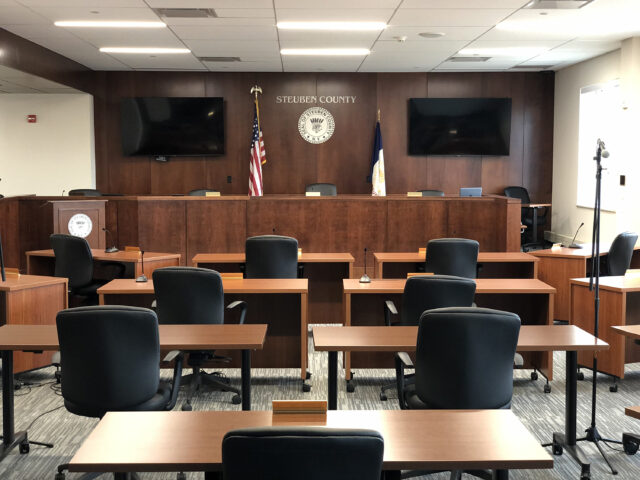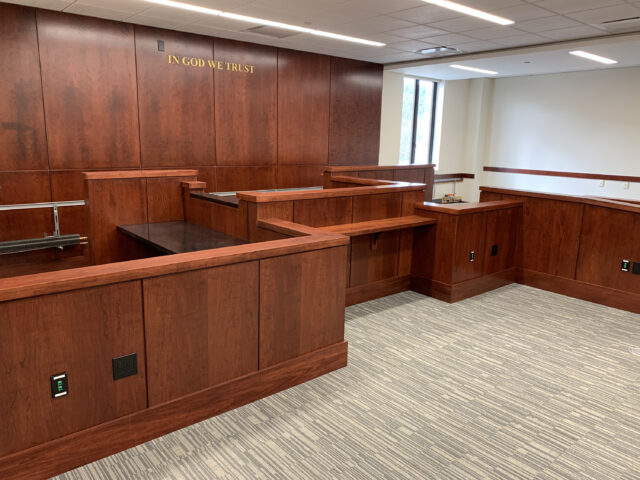 Steuben County Office Building and Court Renovations
Multi-Phased, Multi-Building Renovation Consolidates Court Operations
LaBella was initially selected to create a Steuben County campus space efficiency study. The study became a document to guide the County and the New York State Office of Court Administration (OCA) in meeting the current and future space needs of select Steuben County departments and the Steuben County Courts located within five existing County office buildings: the County Office Building, the historic Courthouse Building, the Surrogate Building, Balcom House, and the recently constructed County Annex Building.
The primary mission within all five affected County buildings was to provide a cost effective, safe, secure, and efficient work environment for Steuben County and the OCA in a manner that conforms to the mandates of the New York State Unified Court System, meets current building code and ADA accessibility standards, and meets the current and future programmatic needs as established with the key stakeholders.
Alterations were required to be historically sensitive to the existing historic buildings (Courthouse Building, Surrogate Building, and Balcom House). To achieve this, an important aspect of the reconfiguration of space was to relocate and consolidate Court functions into one singular building, the County Office Building.
Because of the number of buildings involved and some recently available freed up space in the County Office Building, Steuben County decided to break the project up into two major phases and to minimize costly swing space. This was achieved by moving almost all the occupants only one time into their new space except for one court division that had to move twice.
This major undertaking touched almost every aspect of the County's court system, including new criminal courtrooms, family court hearing rooms, county and supreme court clerks, family court clerks, court security, inmates court holding facilities, judge's chambers, drug court facilities, and all public waiting and attorney counseling areas. The shift into the County Office Building also impacted several County departments and included relocating the offices of the county attorney, district attorney, conflict defender, and public defender.