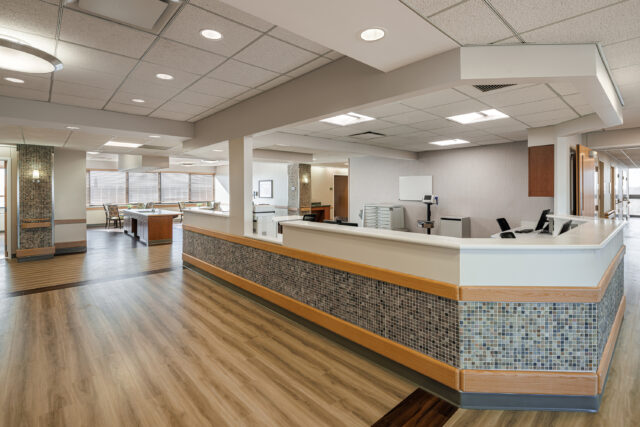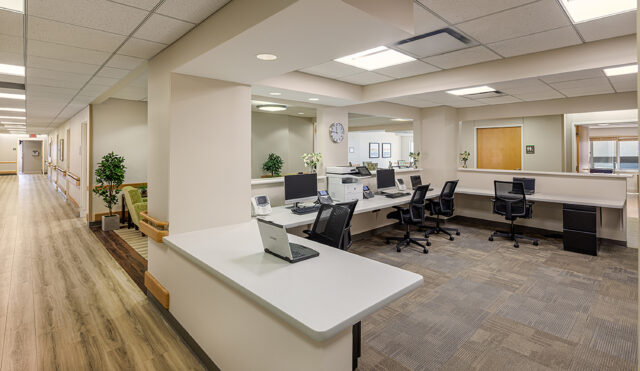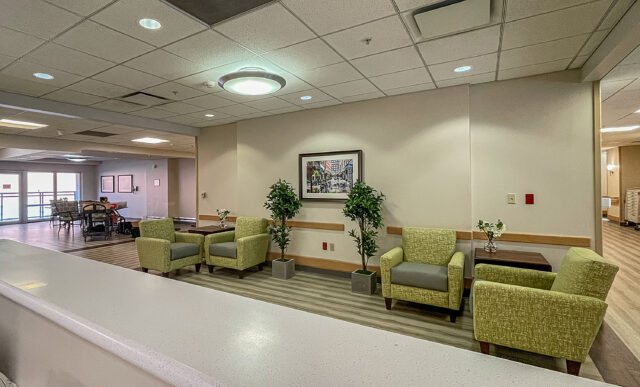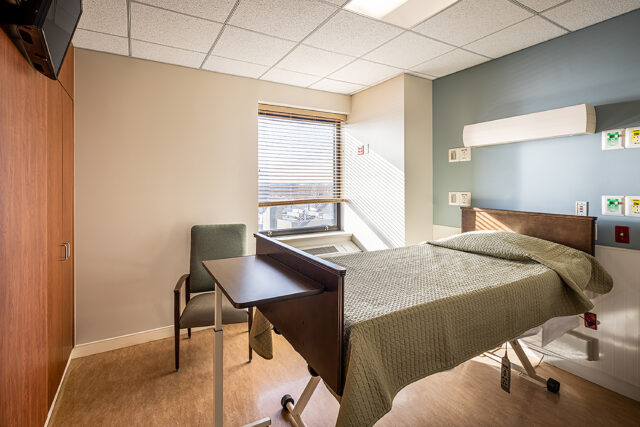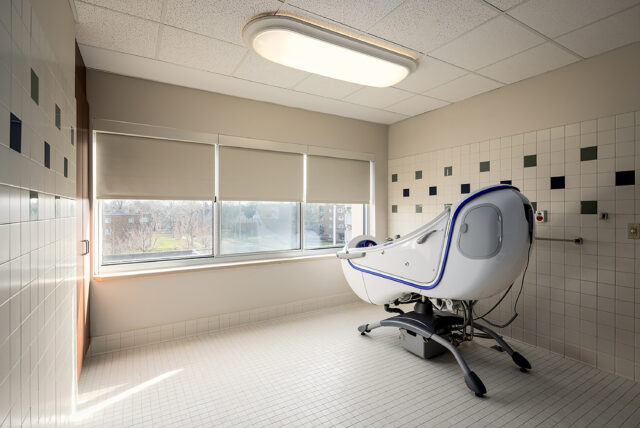 Old Brooklyn Campus Reconfiguration — Skilled Nursing Facility
LaBella Completes a New, Innovative Skilled Nursing Facility for MetroHealth System
MetroHealth's Old Brooklyn Campus was reconfigured to make room for a new joint venture with another national healthcare system on the campus.
This project involved the interior renovation of approximately 51,000 sq. ft. of existing patient rooms and support spaces on the terrace level, three floors of the South Tower (2nd, 3rd, and 4th floors), and one floor of the North Tower (7th floor).
The goal of this project was to update the floors to accommodate the needs and special requirements of a skilled nursing facility, as well as refreshing the space with new finishes.
In general, the program consisted of upgrades to wall and floor finishes, limited casework replacement, and fixing any existing wear and tear items. In addition, partitions that had been removed by prior projects were rebuilt to divide patient rooms and provide privacy. Other upgrades, including the installation of a therapy tub or shower on each resident floor, were also implemented.
The support spaces on the terrace level were designed to accommodate new physical therapy and speech therapy areas. Furthermore, alterations to the ceilings, lighting, and power, data, mechanical, and access control systems were performed as needed.
This project was intended to be designed on-site with input from end users to ensure a practical design; however, due to the global pandemic, the design team faced the challenge of having to work remotely. Moreover, the team worked through multiple design options to value engineer areas of high traffic (i.e., the nurse stations) to best adhere to standards while working within the project budget and handling unforeseen conditions of an old building.
Image Gallery