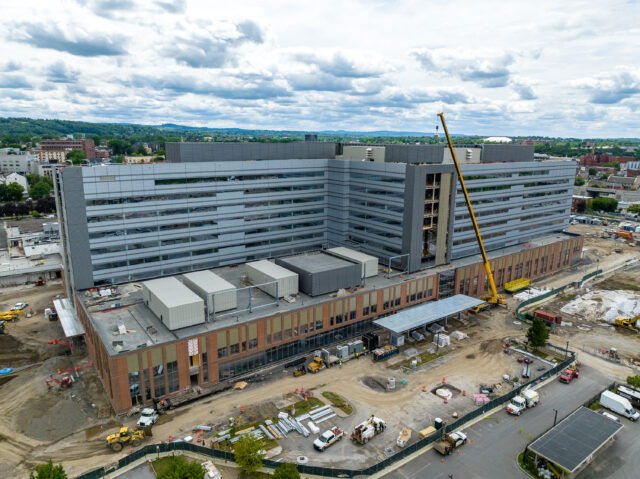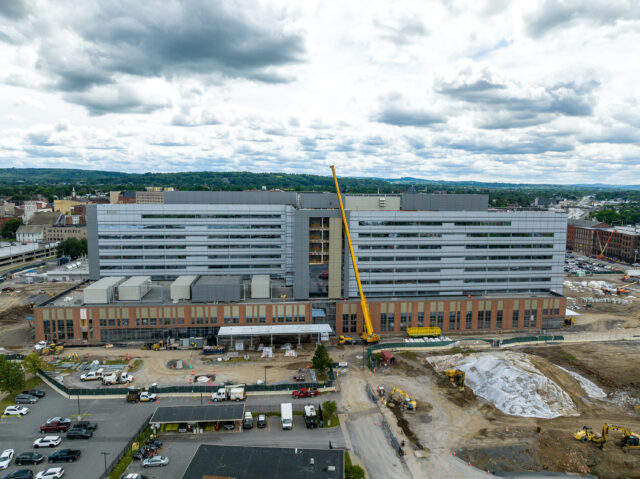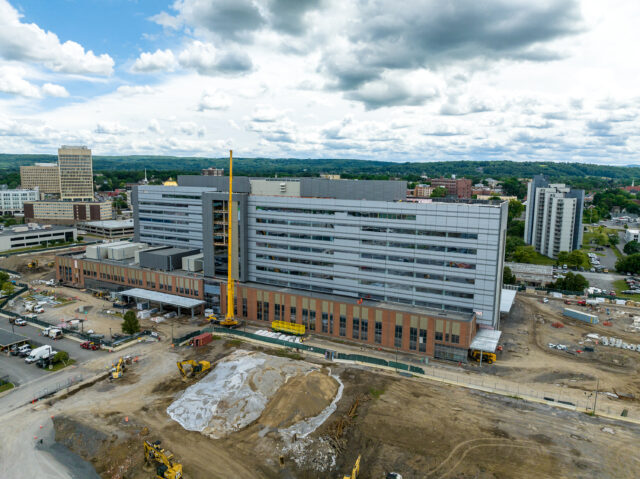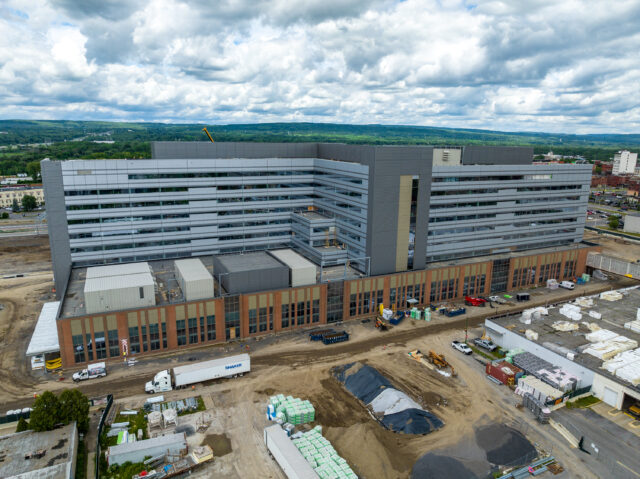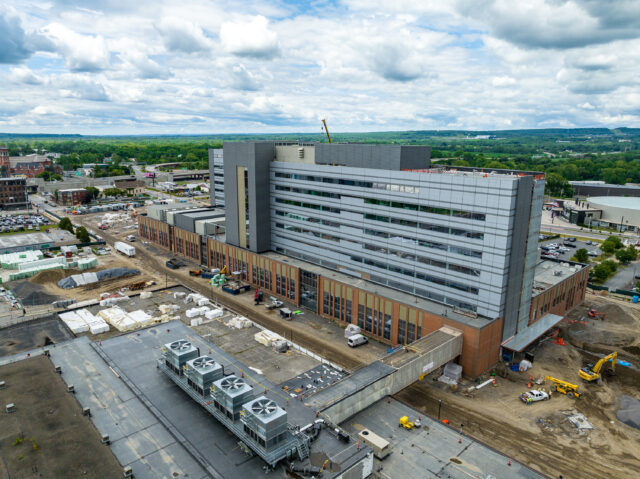 Mohawk Valley Health System – Wynn Hospital
Keeping to Code for Utica's Wynn Hospital
Mohawk Valley Health System (MVHS) is adding a 700,000+ sq. ft. hospital to their network of healthcare facilities. Located in downtown Utica, the Wynn Hospital will offer over 350 beds, an emergency department, a birthing center, imaging/cardiology, and a roof-mounted heliport to support trauma patients within its 10-story structure.
Given the scale and complexity of this project, the City of Utica selected LaBella to provide full plan review, code consulting, and inspection services for the hospital's design and construction.
LaBella has consulted on engineering, fire, and safety issues during early submissions; performed technical building permit plan reviews; attended all design and permitting meetings; performed document control; and established a procedure for tracking and reviewing delegated design components throughout the project.
Our team is currently performing construction phase inspections and working with the City and applicant on construction phase design changes. Additionally, we will continue to support the City through commissioning and issuance of the certificate of occupancy.
More information about this project can be found here.
The Construction Phase is Underway at the New Wynn Hospital in Utica, NY!