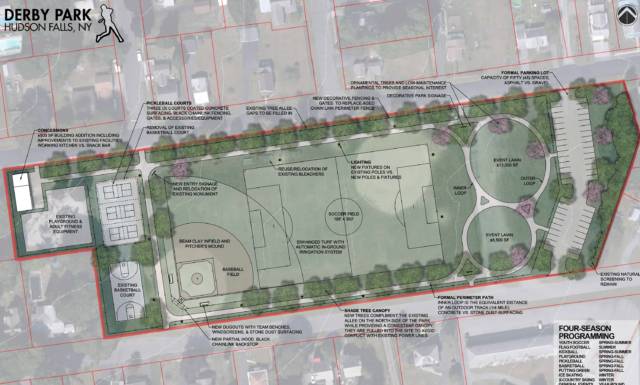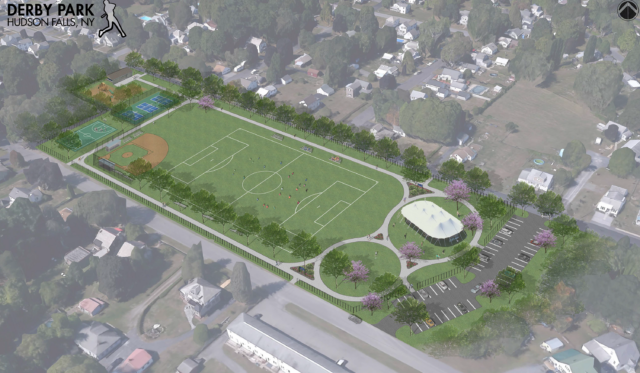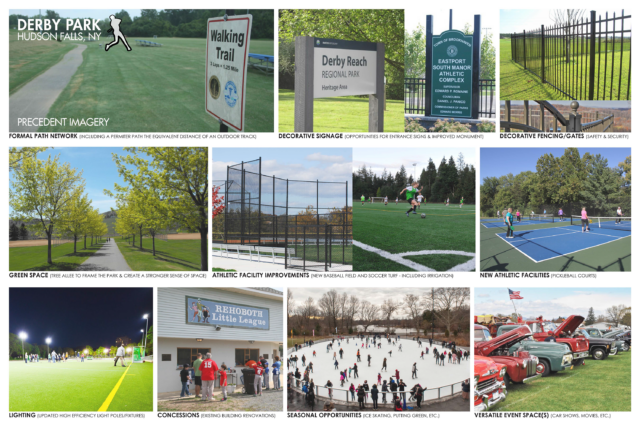 Moran-Derby Park Master Plan
New Master Plan Revitalizes Village Park
LaBella worked with the Village of Hudson Falls to create a master plan that reimagined their primary recreational park, located in the heart of the Village. With a decline in attendance, the Village desired to reprogram their current recreational facilities, anchoring the park with a new soccer field, softball field, pickleball courts, two flexible event spaces, and a quarter-mile perimeter walking path.
The project's goals were to reenergize the public space and transform the aged infrastructure into an inviting, cherished public space for 21st century recreation. LaBella conducted a site and facilities analysis, met with various stakeholders, analyzed and arranged the desired programming, prepared concept sketch alternatives, and finalized a design and cost estimate for the park improvements.
The final plan was used to foster a $600,000 private donation and to submit a successful 2019 CFA, with a funding award of an additional $600,000 from the New York State Office of Parks, Recreation and Historic Preservation.