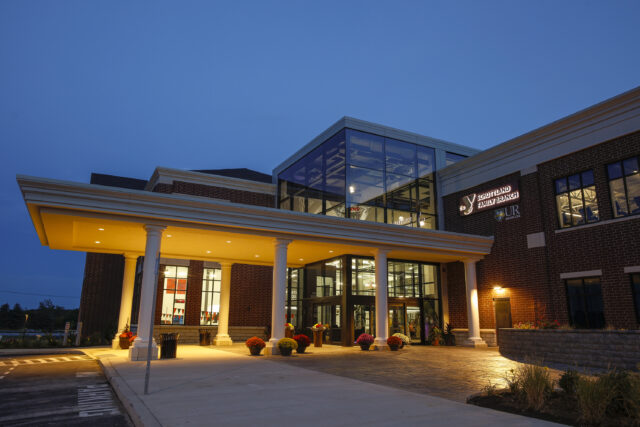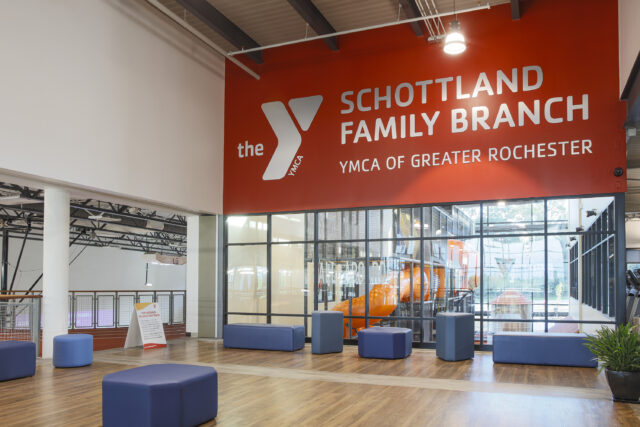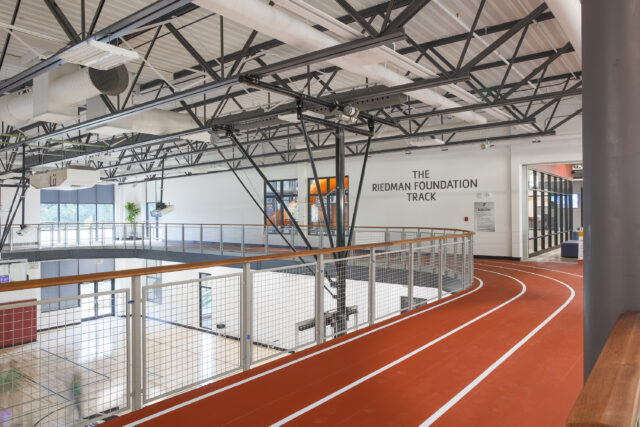 LaBella's in house team performed all design and engineering services for the new branch.
Program elements like pools, child care, and walk-out lower levels require engineering solutions that perform for humidity, energy consumption, and retaining walls. Read how each of our buildings engineering disciplines approached this project.
Mechanical
Heating and cooling are provided with packaged rooftop units with direct expansion cooling, natural gas preheat, heat recovery, variable air volume fan systems and utilize hot gas reheat to provide dehumidification where applicable. A hot water boiler supplies hot water throughout the building to variable air volume boxes with hot water reheat coils, duct mounted reheat coils, radiant floor heating, and other heating terminal equipment such as unit heaters and cabinet unit heaters throughout the building. Sidewalk snow melting is provided with a heat exchanger and antifreeze fluid mixture. The aquatic center is conditioned using a rooftop heat recovery pool dehumidification unit. This dehumidifies the space by exchanging less humid outdoor air with the indoor pool area in a very energy efficient manner
Plumbing and Fire Protection
Plumbing systems include domestic cold water service with main meter and dual RPZ backflow preventers. Domestic hot water system consists of dual 650 gallon indirect storage tanks with indirect tube bundles served by the heating-hot water system. Domestic hot water serves multiple locker rooms, training kitchen, café, heat exchangers for pool and hot tub heating, and gang toilet rooms. Café and training kitchen are also served by exterior underground polyethylene grease interceptor. Natural gas system consists of multiple pressure piping serving heating boilers and packaged rooftop units, each with individual dedicated pressure regulators. Emergency eye wash stations with safety mixing valves were provided for the pool chemical storage and boiler rooms. Storm water drainage system consisted of siphonic roof drains and piping. Fire protection system consists of wet automatic sprinklers compliant with NFPA-13, and include concealed and exposed piping, floor control valves, and fire department connection.
Electrical
The building has a 2000A, 480Y/277V electrical service with provisions for a portable generator hook up. LED lighting is used throughout the building, including sports lighting in the gymnasium and natatorium. The team designed the telecommunication, fire alarm, and security systems.
Structural
Structural Engineering provided a shallow spread footing substructure design along with cantilevered basement retaining walls. The superstructure design consisted of long span steel trusses, both premanufactured and custom, composite metal deck floors supported by a steel moment resisting frame along with masonry shear wall elevator and stair shafts.
Image Gallery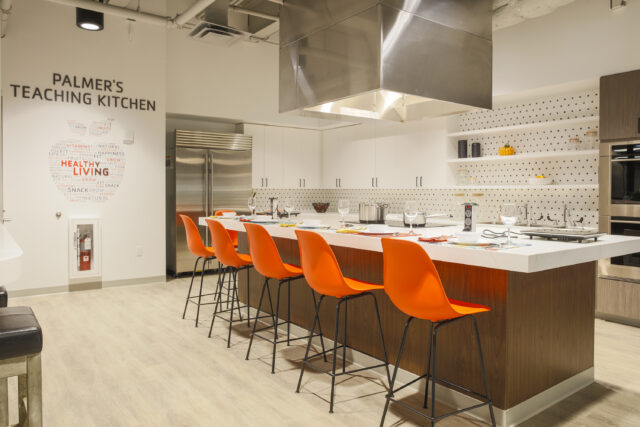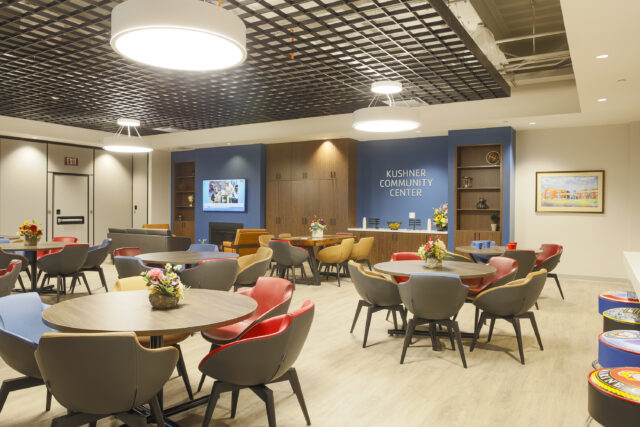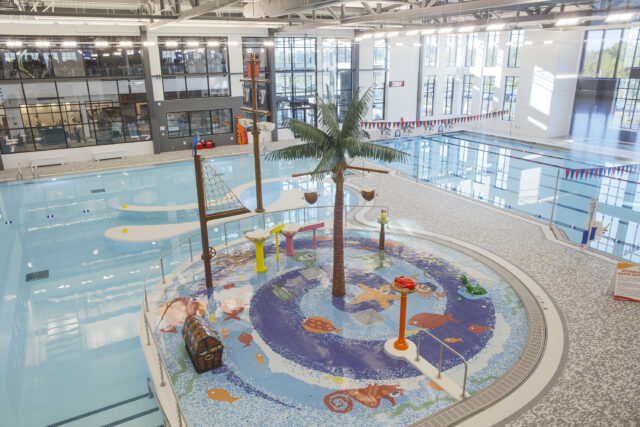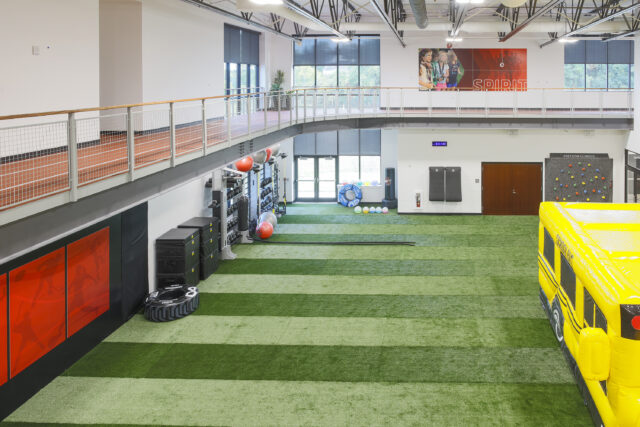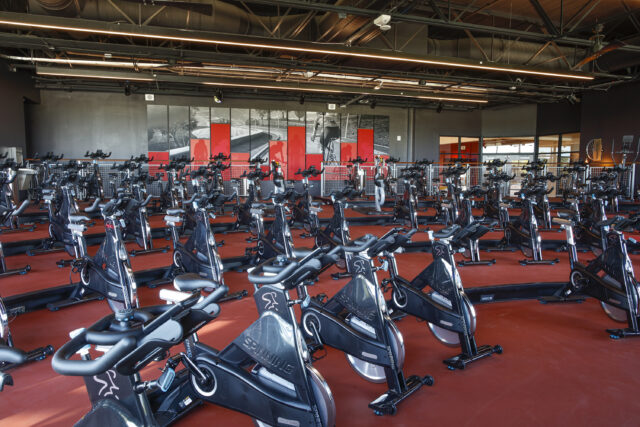 Celebrating the "Y of the Future"
The YMCA of Greater Rochester officially broke ground for its newest branch "to be one of the largest in the country" at 11 a.m. Monday, May 21. The 140,000-square-foot facility was constructed on 20 acres at the corner of Clover Street and Jefferson Road in Pittsford.
Read More!