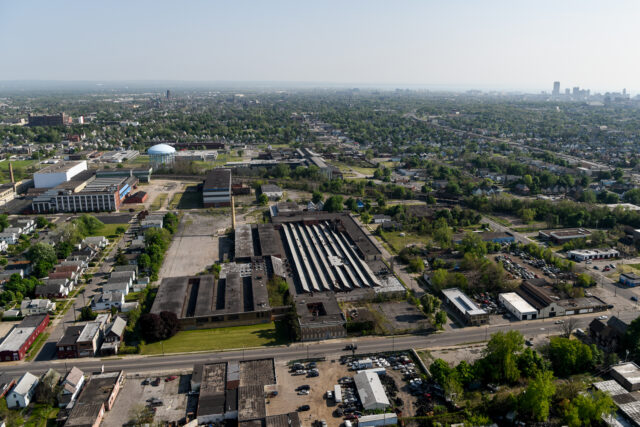 Northland Corridor Microgrid Study
Reducing the Carbon Footprint in Buffalo's Northland Corridor
Frey Electric, on behalf of the Buffalo Urban Development Corporation, engaged LaBella to perform a feasibility study evaluating the possibility of incorporating distributed energy resources into their phased campus rehabilitation plan to alleviate electric supply issues as well as reduce the carbon footprint of the facilities.
Consisting of (2) existing buildings and up to (17) additional buildings, the Northland Campus houses light industrial clients, commercial office space, and a workforce training center focused on advanced manufacturing and renewable energy.
The scope of the study included evaluating different combinations of incorporating solar PV, battery storage, and other renewable energy resources for each phase of the campus expansion. Existing electric load profiles for the current industrial tenants were utilized to forecast future tenant electric needs to project future electric infrastructure costs. Different interconnection options were evaluated to determine the most economically advantageous way to improve electric resiliency and mitigate carbon emissions.