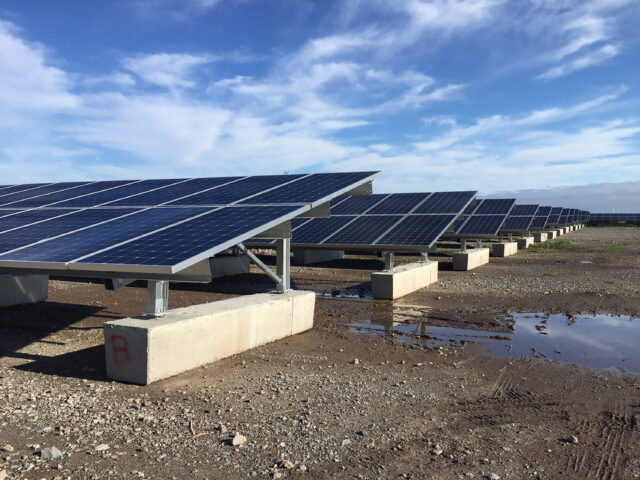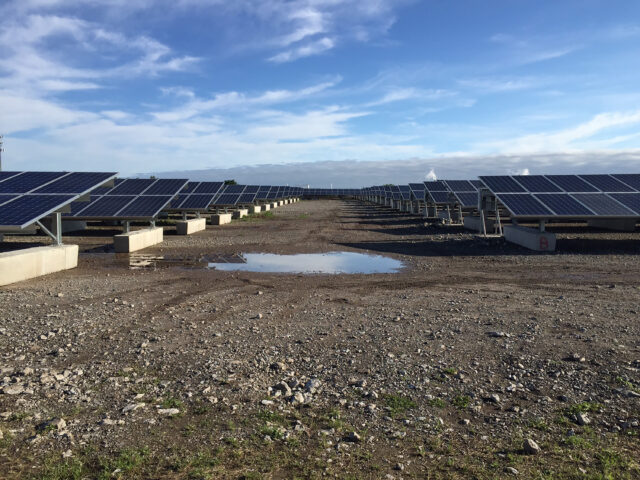 Former Emerson Street Landfill Solar Array
LaBella Helps the City of Rochester Convert Former Landfill Into Solar Array
The Former Emerson Street Landfill (FESL) consists of 255 acres of land on the northwest side of the City of Rochester. The City operated the landfill from the 1940s until 1971, at which time it was closed, capped, and redeveloped for commercial and industrial uses. Portions of the FESL have remained vacant and listed on the NYSDEC Inactive Hazardous Waste Disposal Site (IHWDS) Registry due to the presence of a chlorinated solvent plume.
In 2014, LaBella assisted the City in delisting an approximate 13-acre portion of the FESL from the IHWDS registry in order to be repurposed for a solar array. LaBella collected soil and bedrock groundwater samples to support the Delisting Petition, which was approved by the NYSDEC.
Following delisting and to prepare the site for a solar array, LaBella completed a Beneficial Use Determination to reuse slag material from the Port of Rochester as the cap on the newly delisted portion of the FESL. The material was tested, transported, and graded at 1655 Lexington Avenue (the project site) to provide a 10-foot cap over the landfill material and meet structural requirements for the solar panels. LaBella also performed community air monitoring during the grading work and assisted with grading plans and stormwater controls.
The 7-acre, 2.6-megawatt solar array has been operational since 2017. LaBella is proud to have helped the City repurpose this formerly vacant and underutilized portion of the FESL into a renewable energy source that will generate approximately 3 million kilowatt hours of electricity annually, diverting more than 2,000 tons of carbon dioxide from the atmosphere.