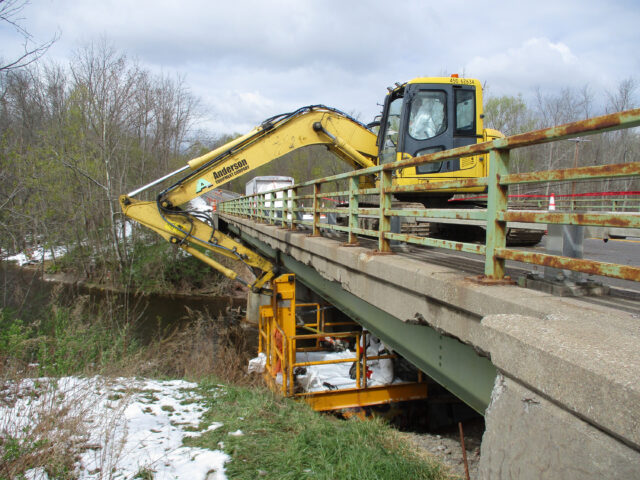 NYS Department of Transportation – Asbestos Term Contract with LaBella
Asbestos Term Agreement
LaBella has held the New York State Department of Transportation (NYSDOT) Asbestos Term Agreement for 26 years (1990 to 2010 and again from 2016-present). Under this term agreement, LaBella's Regulated Building Materials (RBM) team has provided services for hundreds of projects covering the Western portion of the state (NYSDOT regions 3, 4, 5 and 6). Typical projects include asbestos inspections of bridges prior to their replacement or rehabilitation, as well as the assessment of residential and commercial buildings impacted by roadway improvements.
These inspections include a review of existing information, a visual inspection of the existing structure to identify potential locations of asbestos containing materials (ACM), collection of bulk samples of suspect materials, and analysis of bulk samples. In the end, a final report summarizes data collection techniques and includes drawings showing the amount and location of confirmed ACM.
LaBella also assists the NYSDOT with abatement cost estimates, the preparation of site specific variances, remedial design contract documents, and construction cost estimating. In addition, team responsibilities include coordination with the subconsultant firms, scheduling, supervising field work, reviewing final reports, and contract management.
LaBella values our long-standing partnership with the NYSDOT, and enjoys working together to keep our environment safe.