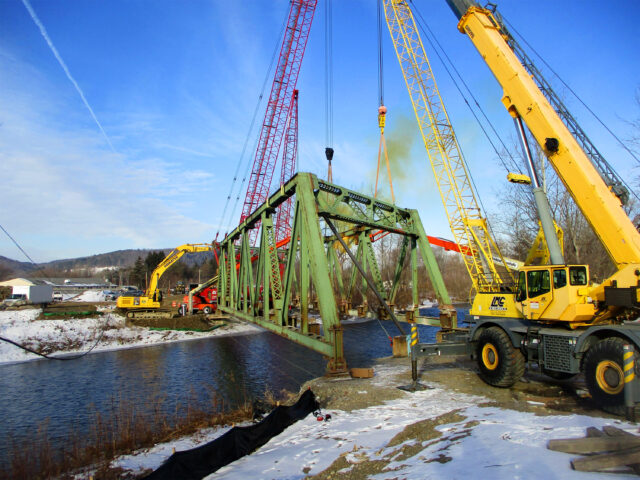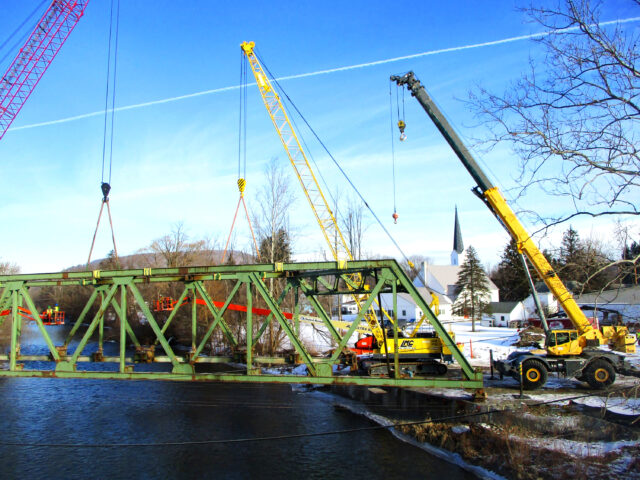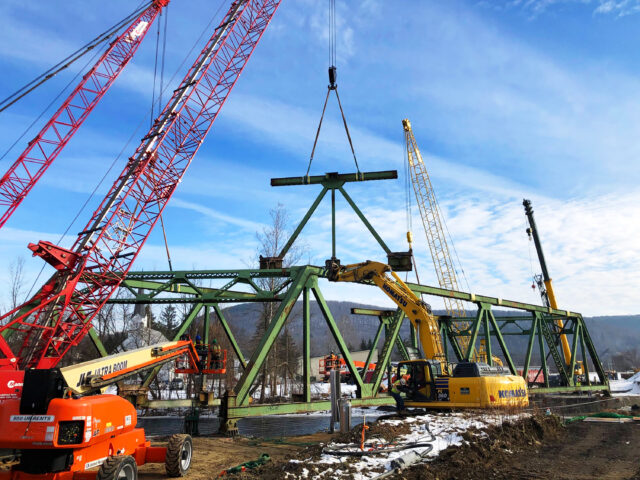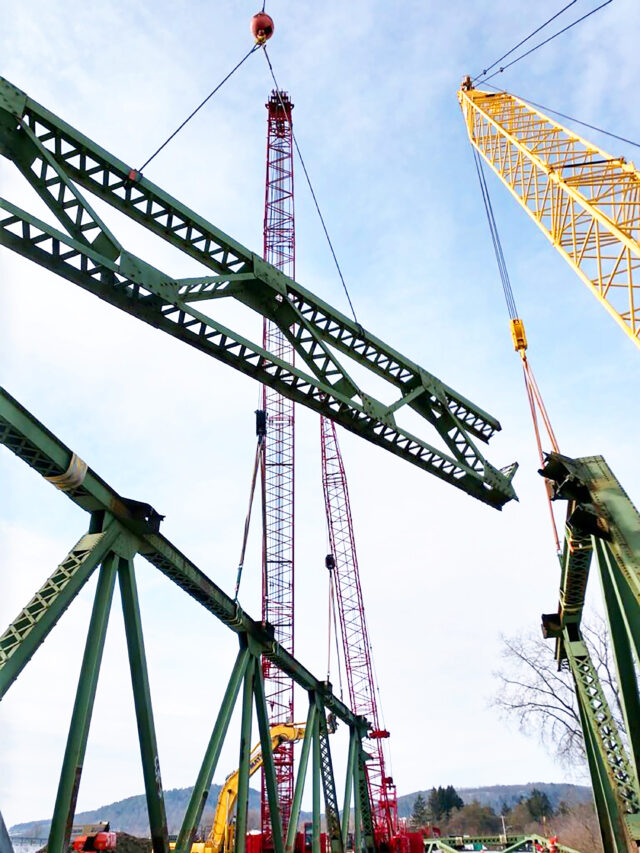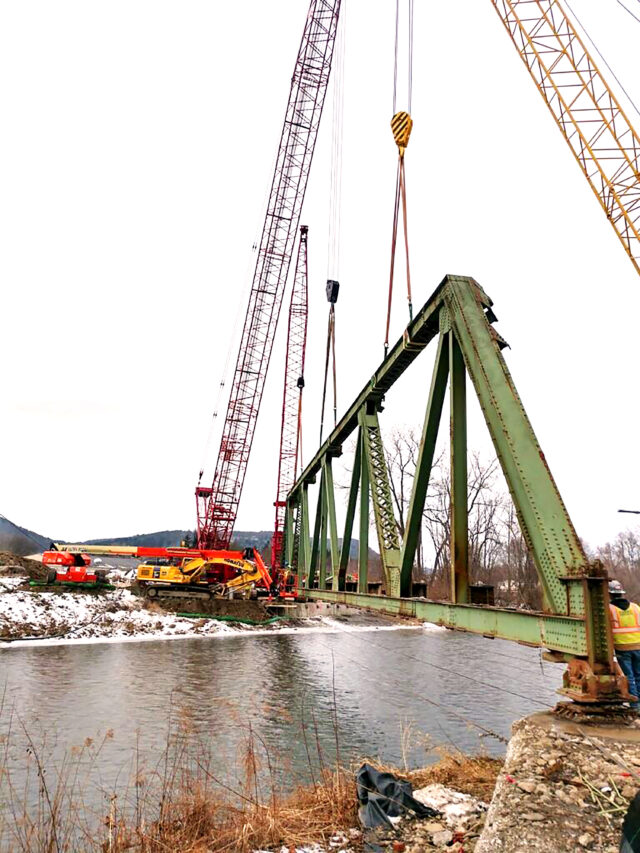 Replacement of the NY Route 415 Bridges Over Salmon Creek and the Cohocton River
Pulling a Mussel: LaBella Engineers Extract a Bridge Over Endangered Species Habitat
The Route 415 bridge over the Cohocton River was replaced on a new alignment approximately 300 feet south of the existing truss bridge. The new bridge opened to traffic in October 2019. The last remaining project task was to remove the existing truss bridge. Typically, bridges of this type are removed by simply "knocking them off" the abutments, allowing them to fall into the water below, where they are then pulled out (in whole or in parts). However, this project required that the truss bridge removal operations could not cause any adverse effects to the Cohocton River, as this specific location is a documented habitat for endangered freshwater mussels. Working within these parameters made the bridge removal process significantly more complex because it prevented Ramsey Constructors from entering the river, dropping the bridge, and pulling it out.
LaBella joined the Ramsey team to create a bridge removal plan. Our engineers developed the bridge concrete deck removal procedure, ensuring that Ramsey's equipment could safely remove the deck, and analyzed several methods to dismantle the steel truss bridge in a manner that was safe and cost effective. After the deck was removed, the selected method called for the bridge to be stripped of the steel floor framing system, sidewalk steel framing, and top and bottom lateral bracing. Only the side trusses and end portal frames remained to maintain stability. Once additional bracing and stability measures were installed, the end portals were severed from the trusses and lifted away.
The next phase of removal focused on one of the side trusses. It was rigged to three cranes and severed into three segments of approximate equal weight, and lifted away for processing. This approach required our team to analyze and check the truss to determine if the existing (and deteriorated) steel members could be lifted and manipulated in this manner. Then, we developed a highly choreographed procedure for one 165-ton crane, two 110-ton cranes, one 80-ton rough terrain crane, two man-lifts, and several excavators, all working together to deconstruct the structure safely in a fairly confined work space.
Ramsey Constructors decided to rehearse the truss removal the day before they intended to remove the truss. This dry run revealed one conflict with the cranes that had the potential to slow the removal process and lengthen the operation time. Our engineers quickly revised the plan for the New York State Department of Transportation's review and approval. On Friday, January 24, 2020, Ramsey Constructors began the truss removal operations at approximately 7:30 am and had the entire bridge removed by 4:30 pm, finishing approximately four hours sooner than expected. The process was safe for both workers and the endangered freshwater mussels in the river.
Time Lapse Video: Left Truss Removal