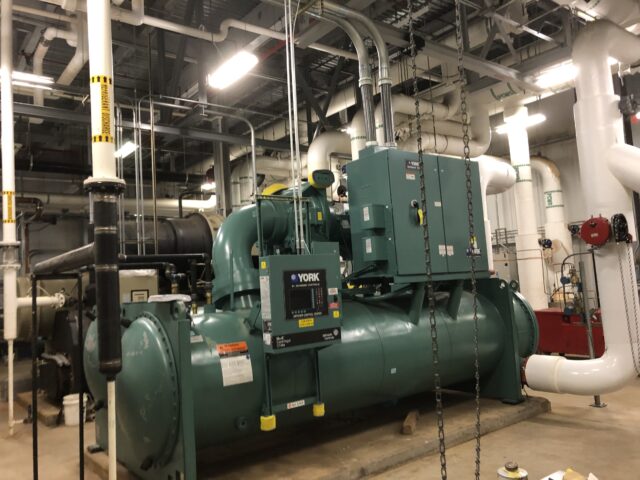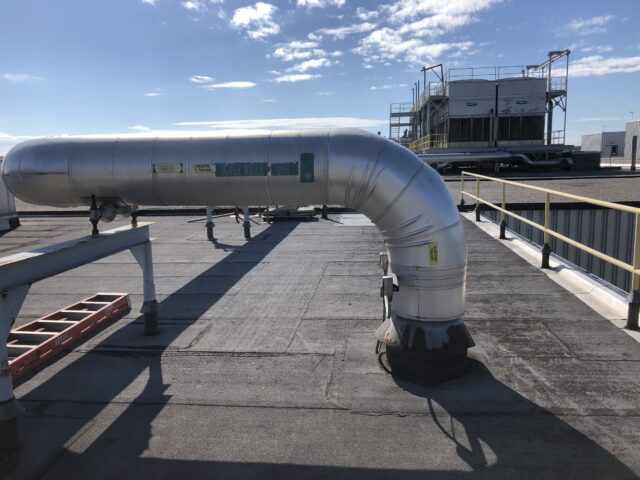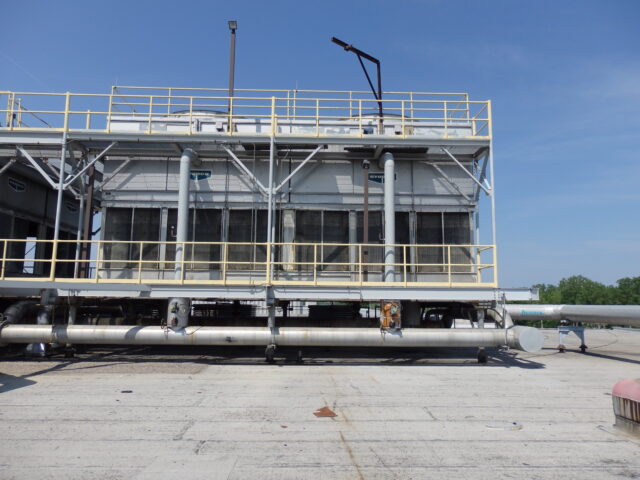 Chiller Replacement
Providing Cost Effective and Energy Efficiency Measures for a New Chiller
LaBella was retained by a private industrial company to replace the existing 800-ton, R-123 water-cooled centrifugal chiller with a new water-cooled chiller. LaBella was tasked with evaluating the required capacity for replacement and replacement chiller options, as well as providing a recommendation and the bidding documents for construction. The previous chiller had been in operation since 1994 and was approaching the end of its useful life.
Our team utilized trend data from the existing building management system to determine the existing chilled water capacity and create a capacity load profile for the system. We obtained the services of a balancing contractor to confirm chilled water flow rates as existing flow meter accuracy was in question. We also completed calibration checks on existing chilled water temperature sensors to confirm accuracy. Using the load profile we were able to compare different chiller manufacturer annual operating costs to help in determining the preferred replacement chiller.
LaBella provided a chiller comparison matrix that evaluated the chiller cost; energy consumption, including parasitic losses such as pumping losses; warranty; capacity modulation; tube thickness; motor cooling methods; starters; dimensions; lead times; and acoustics.
An 800-ton, water-cooled, variable-speed centrifugal chiller was installed and is operating in conjunction with a chiller plant including two other chillers.
Featured Industrial & Manufacturing Projects
View more