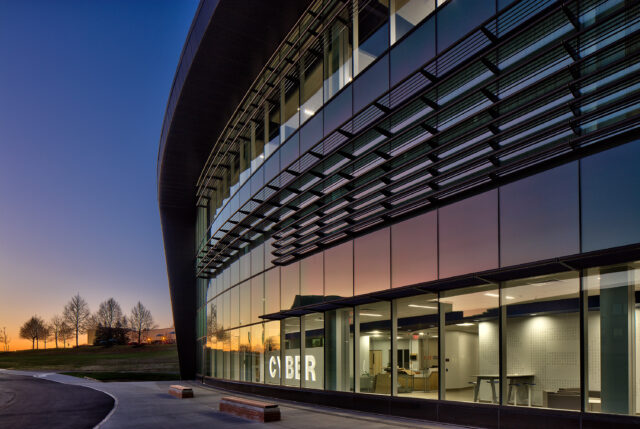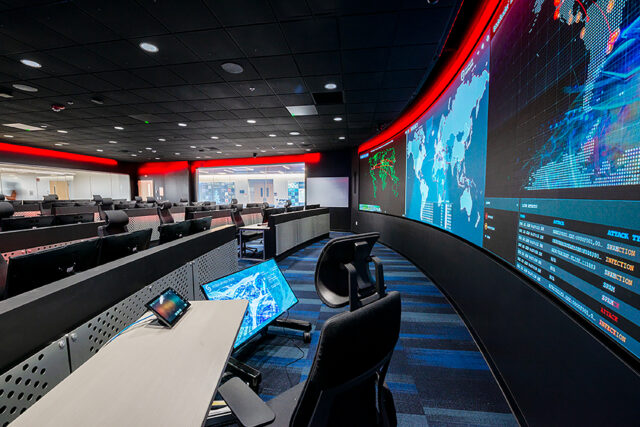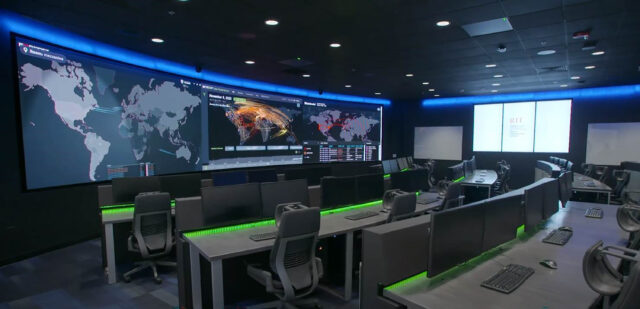 Additional Services Provided
LaBella's full-service team provided a wide variety of services for this project. Most notably are the following:
Mechanical Engineering
Heating is supplied from the campus medium temperature hot water loop at 240 degrees Fahrenheit and serves the building heating systems through a heat exchanger that discharges 180-degree-Fahrenheit water. A campus chilled water loop supplies the building with cooling. There are three custom heat recovery Variable Air Volume (VAV) air handling units that condition the majority of the building through VAV boxes with reheat coils. The building is also provided with perimeter heat using fin tube radiation and some ceiling radiant heating panels. Snow melting is provided for some of the sidewalk areas outside the building.
Electrical Engineering
Electrically, the scope of this project included extending existing campus electrical utilities (power and internet/telephony/communications) to the new addition, providing electrical service entrance equipment, both normal and emergency power distribution systems, standby power generation and associated transfer switching devices, lighting fixtures and controls, communications and fire alarm systems, and structured cabling distribution for IT/voice devices.
Plumbing & Fire Protection Engineering
The domestic water heating system consists of a tank type electric water heater with recirculation pump. The natural gas system serving the emergency generator is connected to the campus high-pressure loop with monitor regulators and a pulse meter. The fire protection system consists of wet automatic sprinklers compliant with NFPA-13, and includes a floor control valve for each floor, and fire department connection.
Structural Engineering
Structural Engineering provided a shallow spread footing substructure design, which consisted of composite metal deck floors supported by a steel-braced frame lateral system with steel-framed elevator and stair shafts.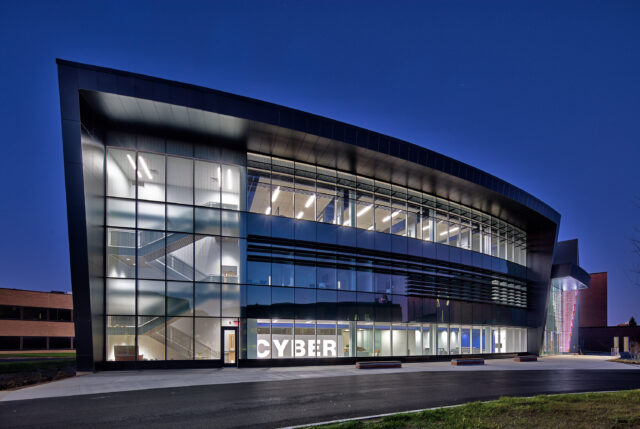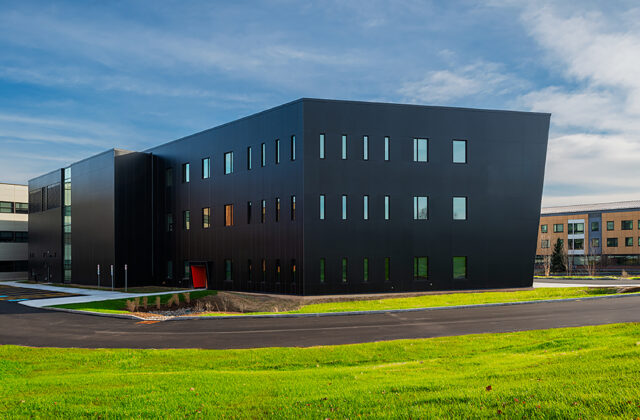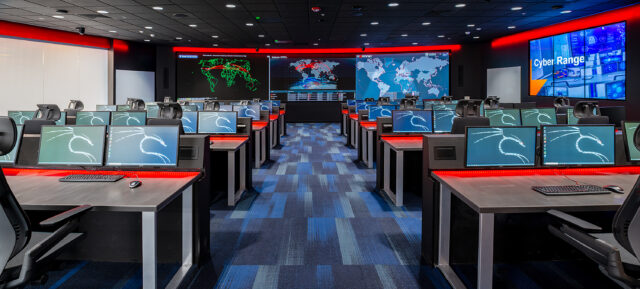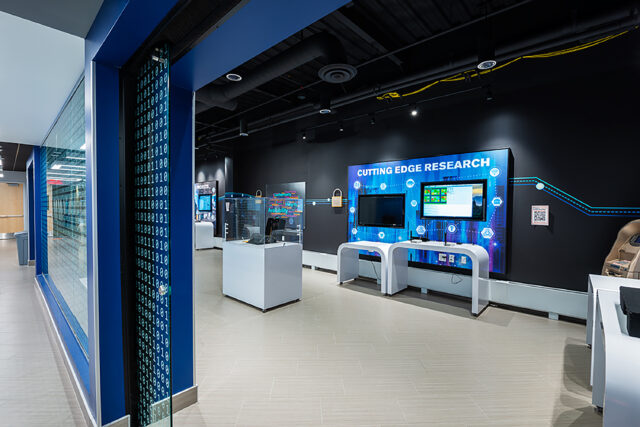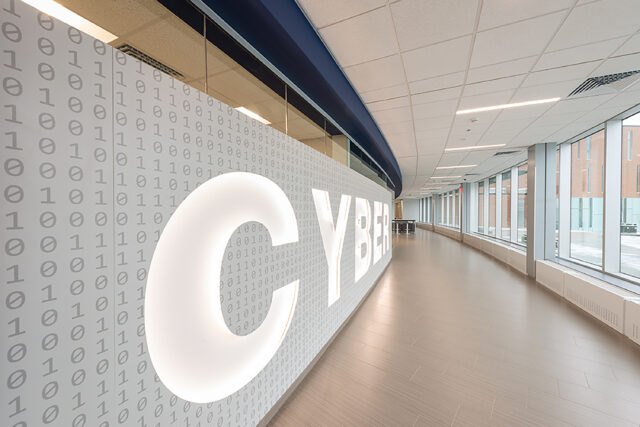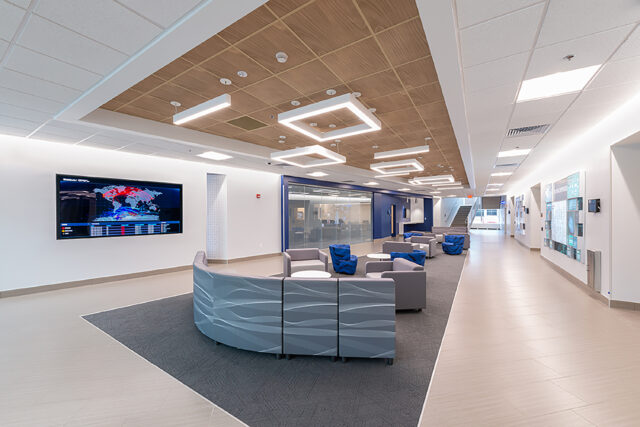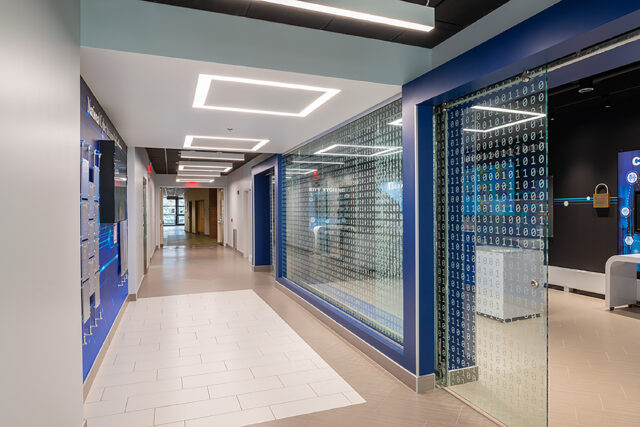 Featured Publication
Cybersecurity Project Featured in RBJ
LaBella's Project Manager, Jerry DeRomanis, AIA discusses the ESL Global Cybersecurity Institute Project with the Rochester Business Journal.
Read Full Article Here