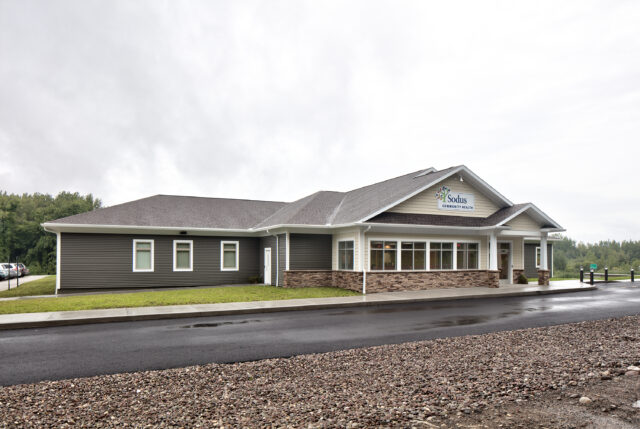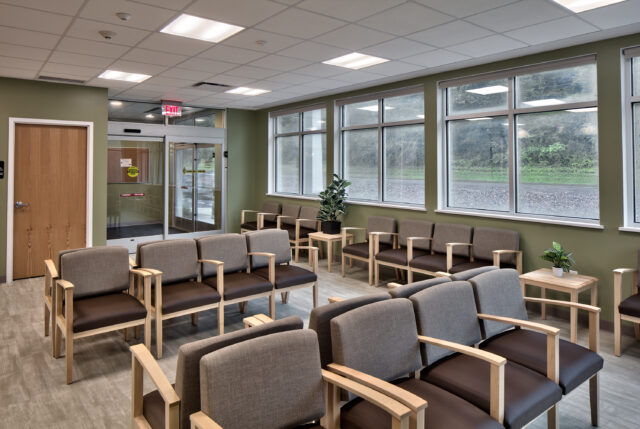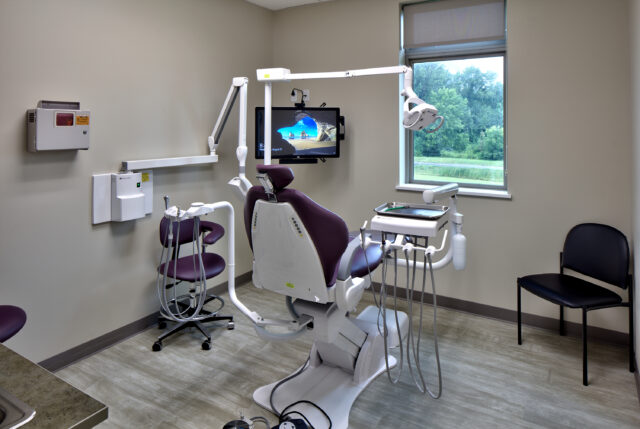 Sodus Community Health New Medical and Dental Clinic
New Primary Care Clinic Provides for the Underserved
To better serve the growing migrant worker community in Wayne County, Finger Lakes Community Health, a Federally Qualified Health Center (FQHC), built a new, freestanding Sodus Community Health clinic on a relatively undisturbed 5-acre site along Route 104.
The two-story, 14,400 sq. ft. clinic utilizes an Integrated Healthcare Delivery approach and provides primary care and dental services to underserved pediatric and adult patients in the northern areas of the Finger Lakes and Lake Ontario regions. By doubling the number of exam rooms in the area, the new clinic allows Sodus Community Health to accept more new medical and dental patients and expand its reach into the community.
The new clinic features eight medical exam rooms, eight dental treatment spaces, two nurses' stations, provider offices, laboratories, and a community health gathering space. The facility also provides behavioral health and pharmacy dispensing services. Additionally, the scope of the project involved developing nearly a full acre of land with new parking areas and a septic field to service the two-story facility.
Read more about this project in the Genesee Valley Penny Saver!