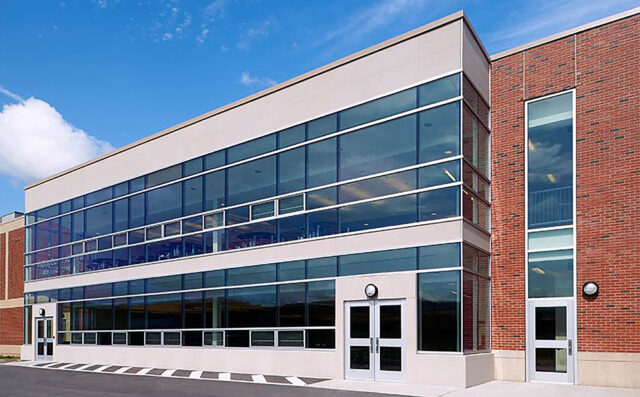 Thomas R. Proctor High School Addition
Expansion Positions High School to Better Serve Growing Student Population
The addition of a two-story cafeteria/study hall, auxiliary gymnasium, and corridor link to Thomas R. Proctor High School is part of Phase 2 of the continuing capital project within the Utica City School District. The scope of the addition accommodates the growing population at Thomas R. Proctor High School.
The new 36,000 sq. ft. addition incorporates elements of both the original 1934 building and the 2004 addition along the exterior, connecting the two distinctly different buildings together. With the incorporation of new aluminum-clad wood windows, the original 1934 look of the building will be recreated and the new transom allows natural light into each teaching space.
This project also included renovation work such as the installation of new windows throughout the original 1934 building, infill of the existing cafeteria with thirteen new classrooms, the reorganization of classrooms, and the complete renovation of the auditorium.