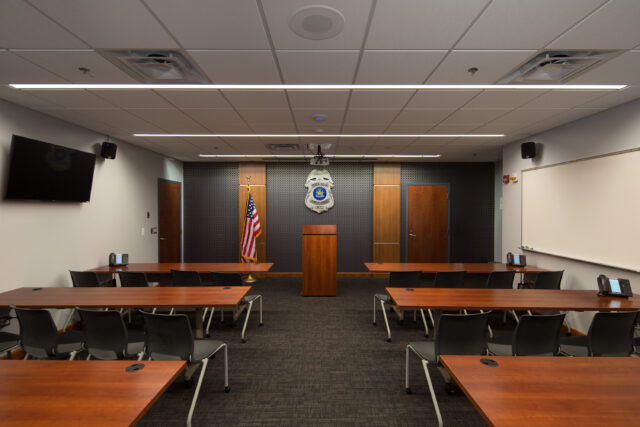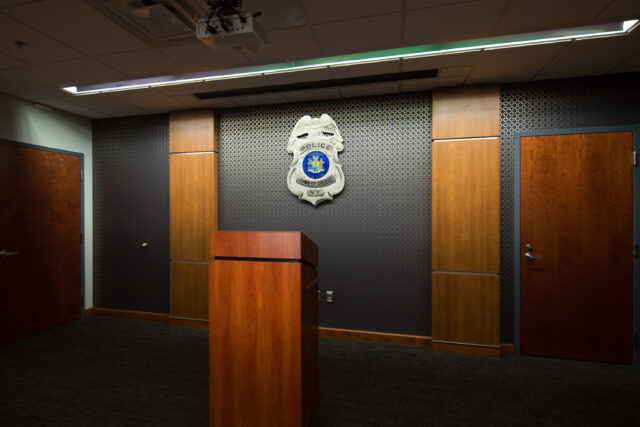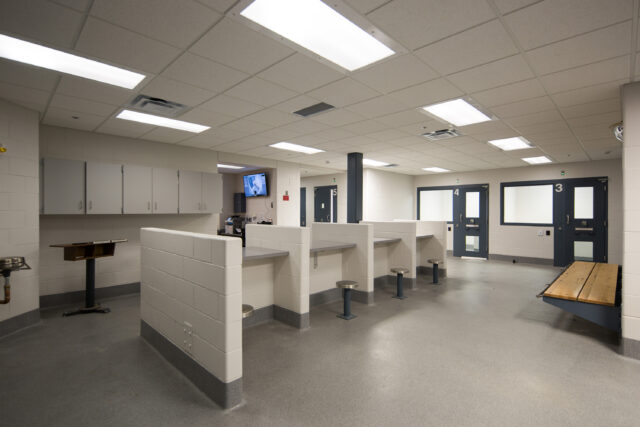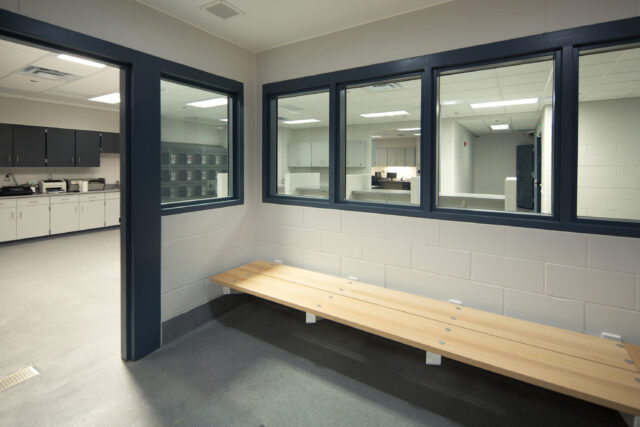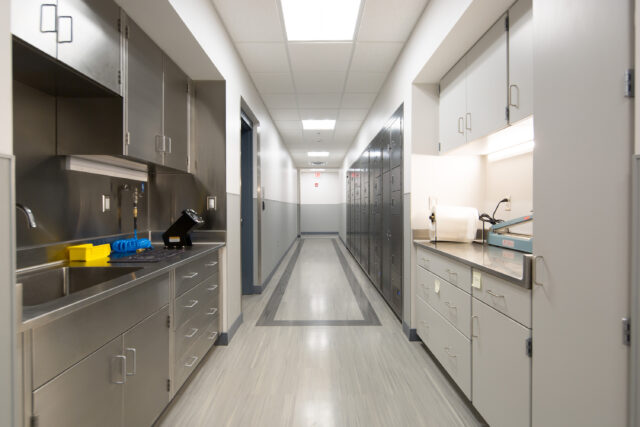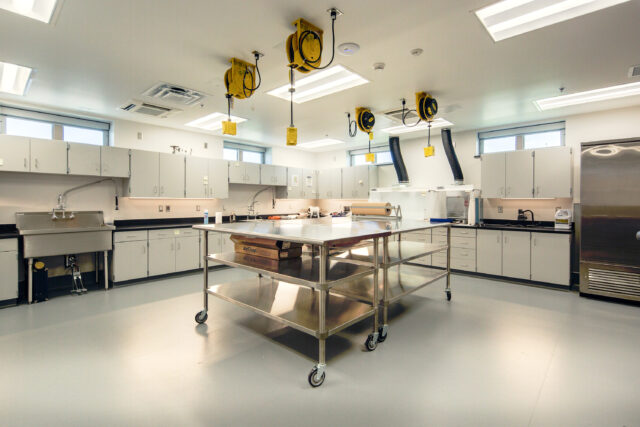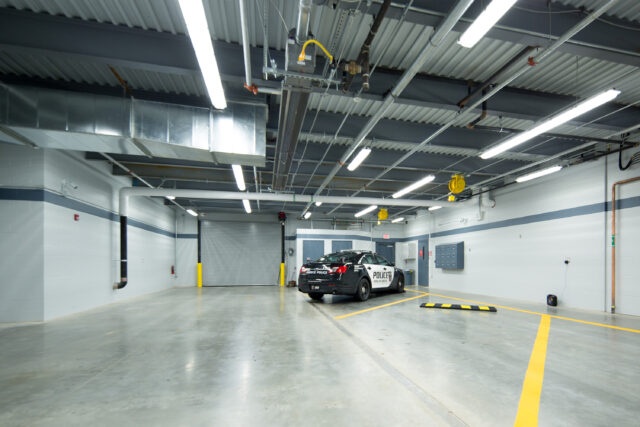 Town of Greece Embraces Greek Revival Style
Special attention was given to the design of the police headquarters' entrance lobby for the purpose of creating a welcoming and inviting focal point for the public to utilize and connect with the Police Department.
This was accomplished through the design of a Greek Revival façade with enhanced lighting, the provision of select interior finishes, and the creation of custom display art, including a ten-foot-long panel system featuring a collage of historic Greece Police photographs and a custom Greece Police stainless steel police patch.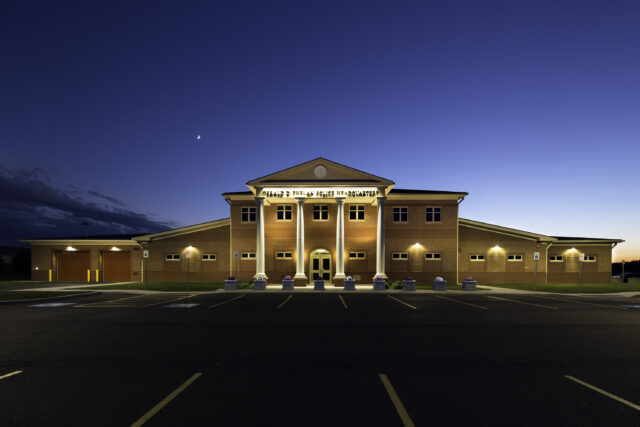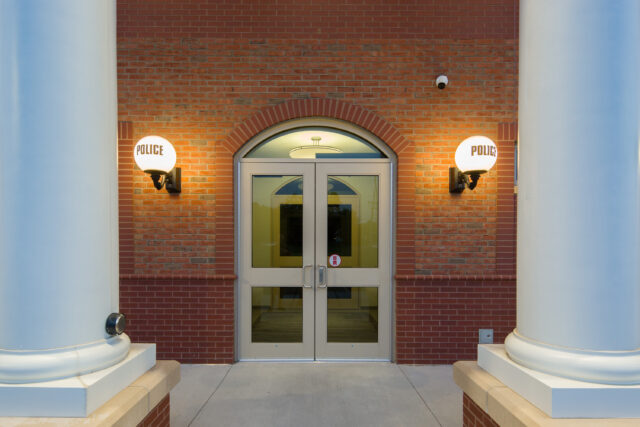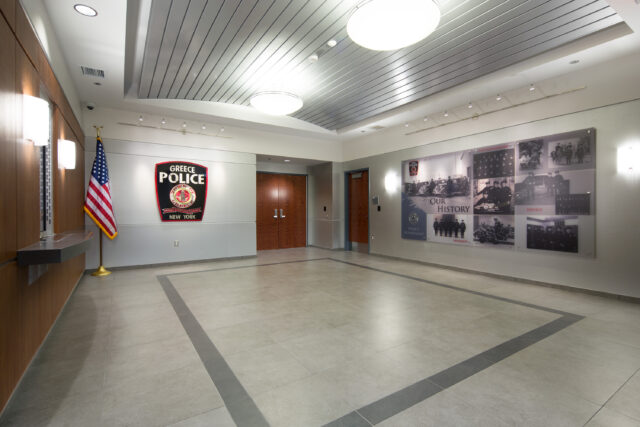 Groundbreaking Ceremony for New Greece Police Headquarters
On a brisk day in January 2016, a groundbreaking ceremony was held at the future site of the new Greece Police Headquarters on the Greece Town Campus on Vince Tofany Boulevard!
Project stakeholders gathered in light flurries to celebrate the new, state-of-the-art facility soon to be under construction. Town Supervisor Bill Reilich, Monroe County Executive Cheryl Dinolfo, and Police Chief Patrick Phelan spoke about this exciting and long-awaited project.
Read More Here