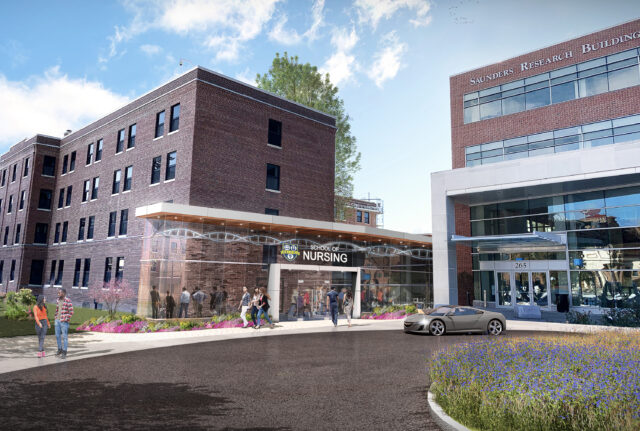 University of Rochester School of Nursing Master Plan Study
Planning for the Future Growth of Nursing Education
University of Rochester's School of Nursing is a recognized distinguished school – ranked #21 for its master's program and ranked in the top 25 for research funding. Its curriculum is positioned at the forefront of nursing science, practice, and education.
LaBella was selected by the University to provide master planning services and design expertise for a four-story, vertical expansion simulation suite. Through documentation, analysis, and guidance, our team provided a roadmap to strategically consider growth and remain competitive among schools of nursing nationwide.
In order to prepare a comprehensive programming and schematic report for the University, we began by conducting focus groups with all key stakeholders, including faculty, staff, and students, as well as by documenting spaces, observing classes, and researching peer institutions such as Columbia and NYU.
Through a careful analysis of program distribution, room utilization, parking, circulation, structural limitations, building vintage, and public/private zones, our team produced a series of highly informed options for the reorganization of the existing building program and future expansions to improve visibility, enhance the student experience, and provide cutting-edge immersive learning environments.
Stemming from the master plan, LaBella provided programmatic and design architectural services for the new vertical expansion simulation suite. This addition will predominantly feature experiential learning spaces that anticipate the future of nursing education technology, including augmented and virtual reality, as well as a new skills practice lab, simulation labs, and comfortable environments for "standardized patients".