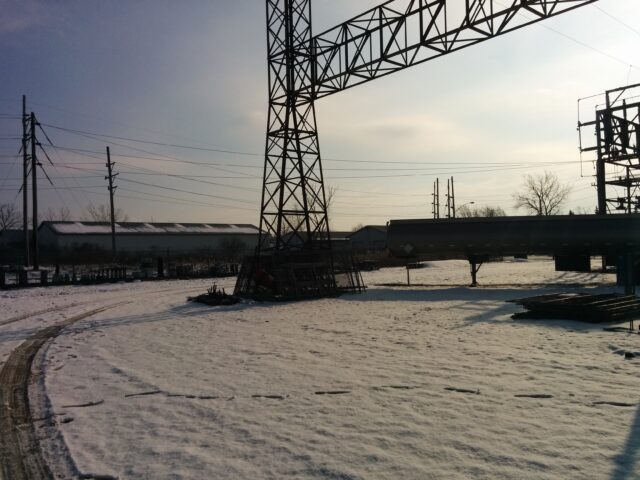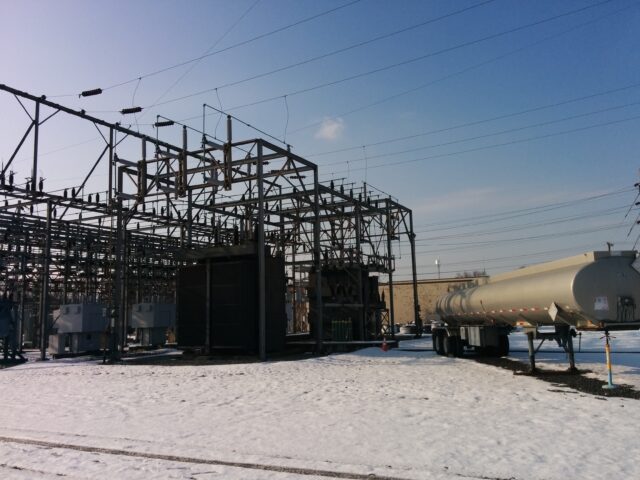 Bulk Energy Storage (BES) – Erie Substation
Protection You Can Bank On
Erie Street Substation is an existing 115/34.5/4.8kV substation located on Erie Street in North Lancaster, NY. As part of the work proposed in North Lancaster Area Primary Alternative from New York BES TPL Solutions Study, it is proposed to add 115kV Capacitor Banks and to upgrade limiting elements on line 921 (from Erie Street to Depew).
The substation is an air-insulated switching substation with three existing 115kV lines, namely Depew Tap (line 921), N. Broadway (Line 922) and Pavement Road (Line 926) that are now connected as a sectionalized bus to a 34.5kV Main & Transfer bus scheme thru two (2) 30/40/50 MVA 115kV/34.5kV Delta-Wye transformers designated as Bank #1 & Bank #2.
Project Details
The 115kV bus was to be rebuilt as a 115kV, three bay breaker and a half (BAAH) arrangement.
Two new transformer Banks #1 & #2 (30/40/50 MVA 115/34.5kV) were installed, with provision for a future identical Bank #5.
The secondary's of the two transformers connected to a new, two bus 34.5kV switchgear building. Two of the 34.5 kV GIS units fed into two new transformer Banks #3 & #4 (12/16/20 MVA 34.5/13.09-5.04 kV). The remaining units feed seven distribution lines with provision for two additional lines.
The transformer Bank #3 & #4 4.8kV delta secondary's feed a two bus 4.8kV switchgear arrangement installed in the same GIS building and there are six load feeders with provision for two future feeders.
The new control house contains the new protective relay panels and control panels for the 115kV system separated in System 'A' and System 'B' relay panels.
The 34.5kV and 4.8kV Relays are included in the GIS cubicles and 34.5kV 'B' relays, 4.8kV bus differential relays and 4.8kV capacitor bank relay are included in protection and control cabinets in the GIS control room.
The success of this project was a multi-divisional effort utilizing the talents from LaBella's Civil, Building, Environmental, Transportation, and Power Services Teams.