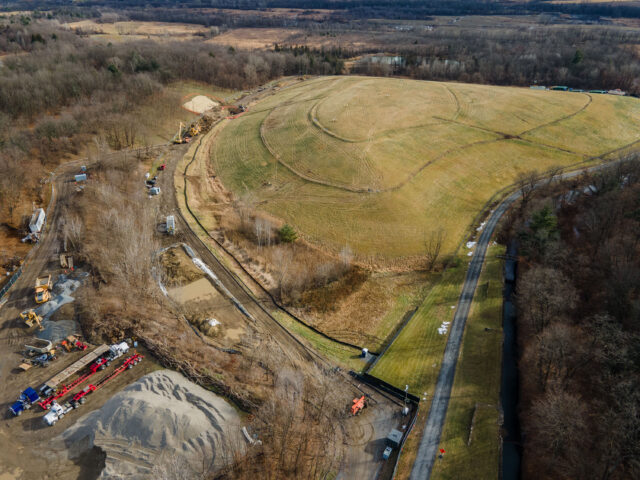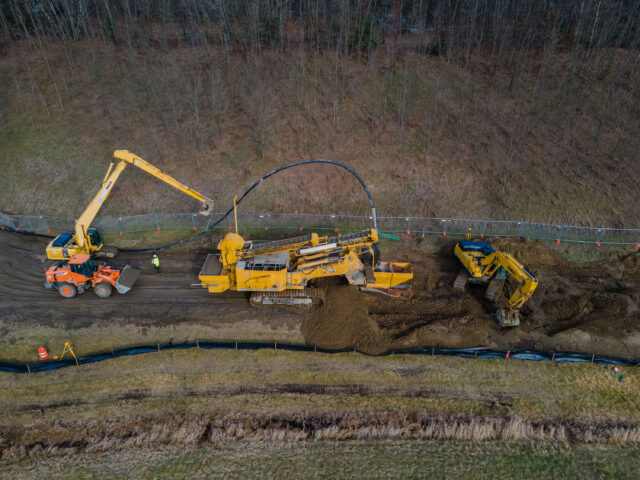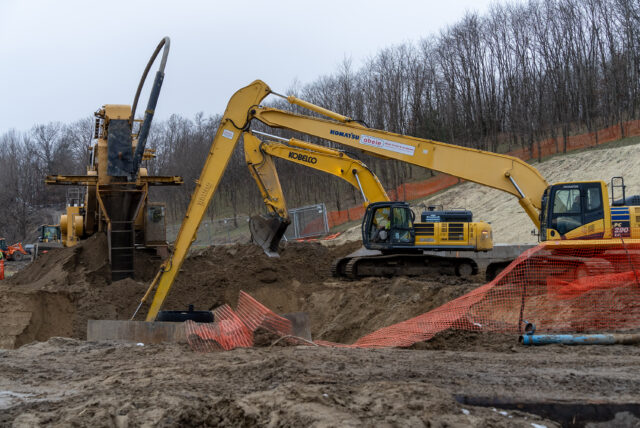 One-Pass Trenching
The safest and most effective method to build an interceptor trench is with the use of one-pass trenching. The large, heavy equipment used for one-pass trenching is owned and operated by DeWind, LaBella's subcontractor on this project.
One-pass installations are constructed underground below the groundwater table in highly fluid soils like the ones found at the Kingsbury Landfill site. As the name indicates, one-pass trenching performs all the functions needed – digging the trench, laying the pipe, mixing the soil, and filling in the trench – in one pass.
Clearly the efficiency of the one-pass machinery is unsurpassed, but the most critical benefit is worker safety. The one-pass technique significantly reduces safety risks as there is no open trench, no dewatering, no shoring/sheeting, no pumping and treating, and no massive excavations.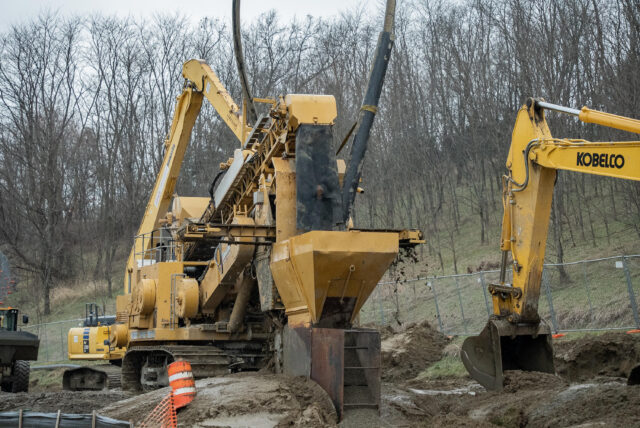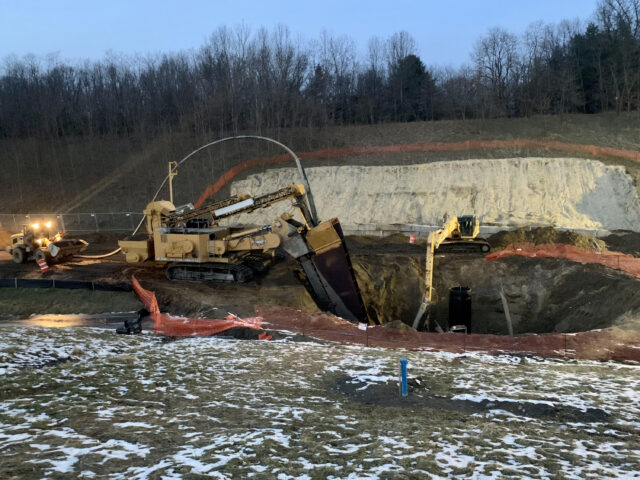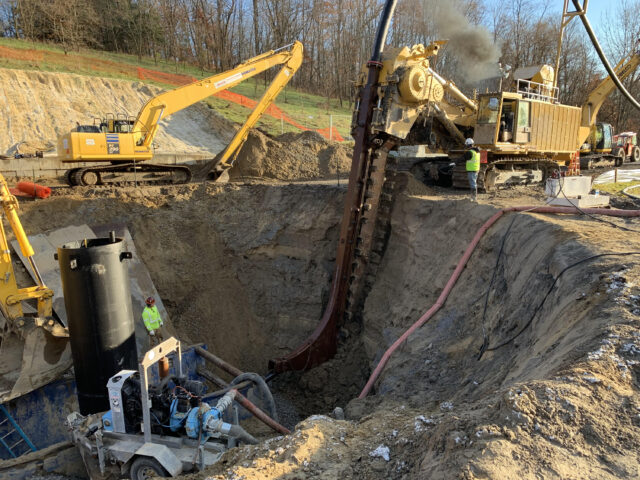 LaBella and Partners Work to Fortify Closed Landfill
LaBella has performed monitoring and maintenance services at the Kingsbury Landfill, a closed landfill in the Village of Hudson Falls, New York, for the past decade.
Most recently LaBella worked with the New York State Department of Environmental Conservation (NYSDEC) to update and fortify some of the remediation measures originally put in place to ensure community safety.
Watch the video at left to learn more!