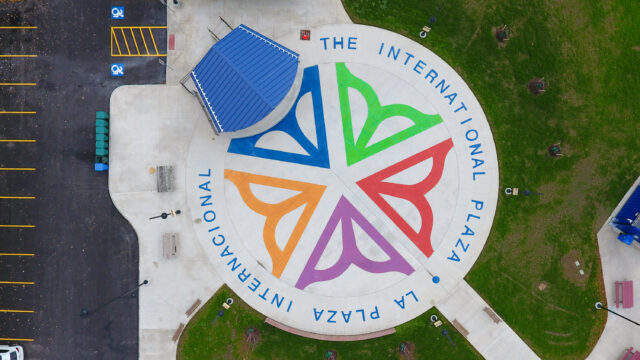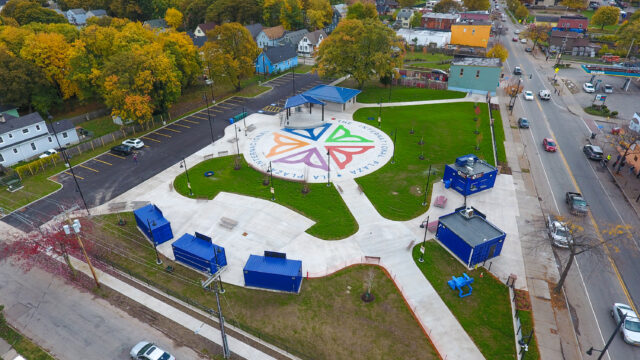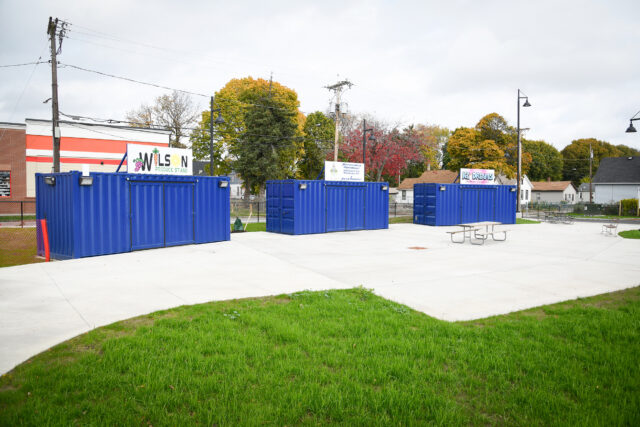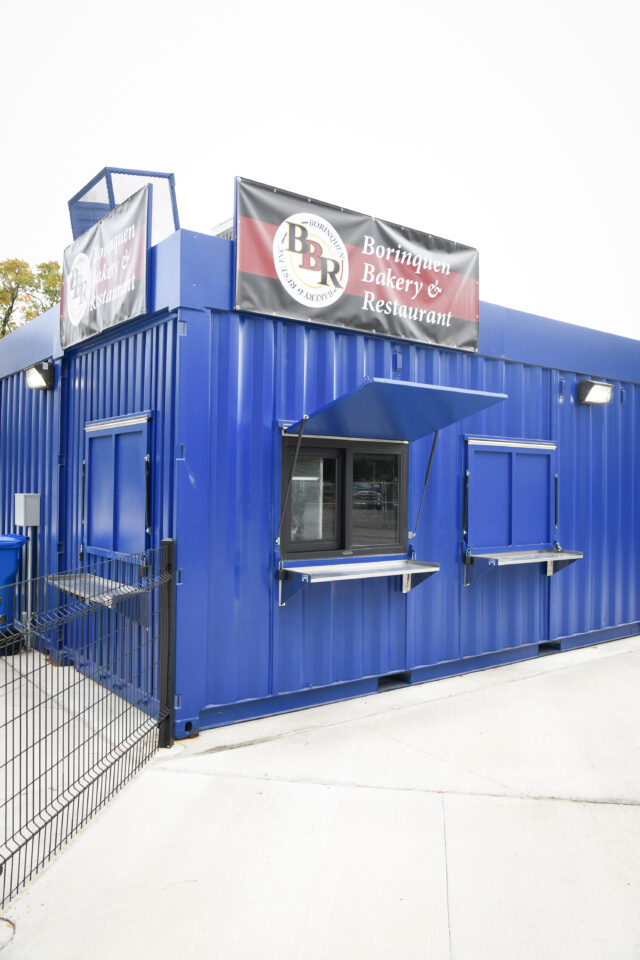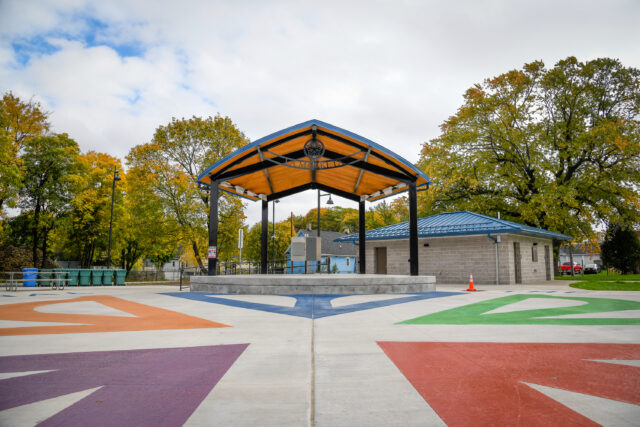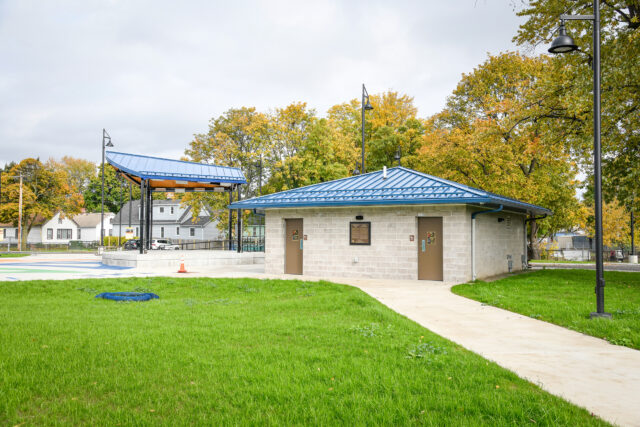 Site and Project History
Inspired by placitas, or Caribbean outdoor plazas frequently centered on a community's Catholic church, La Marketa is an outdoor marketplace located at 828 N. Clinton Avenue in Rochester, NY. After decades of planning, the ribbon cutting for this new community plaza took place on October 8th, 2020.
For more on the history of the site and project, read this article in the Rochester Democrat and Chronicle.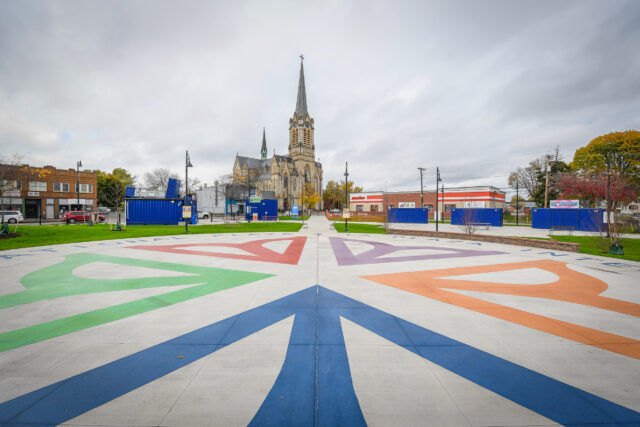 La Marketa Rendering Fly Through