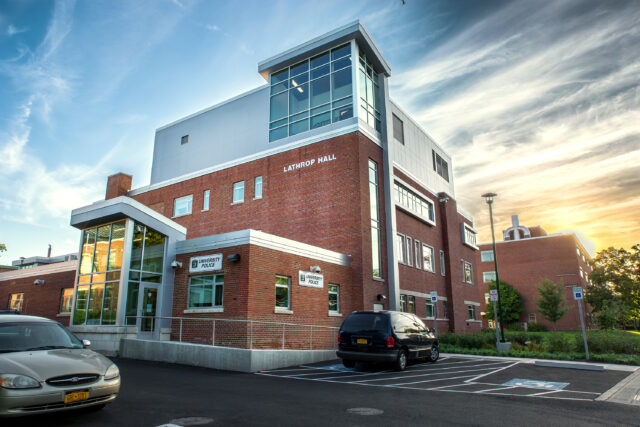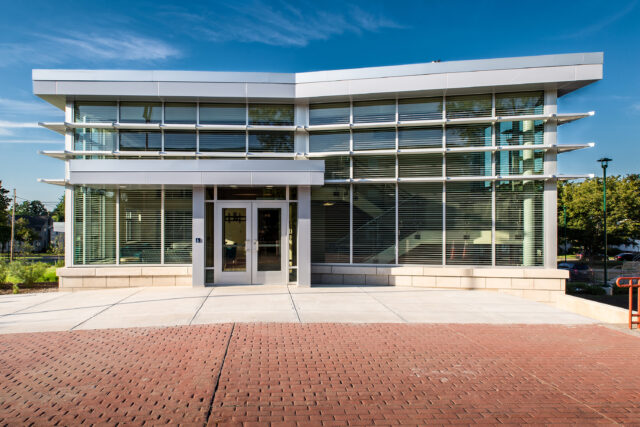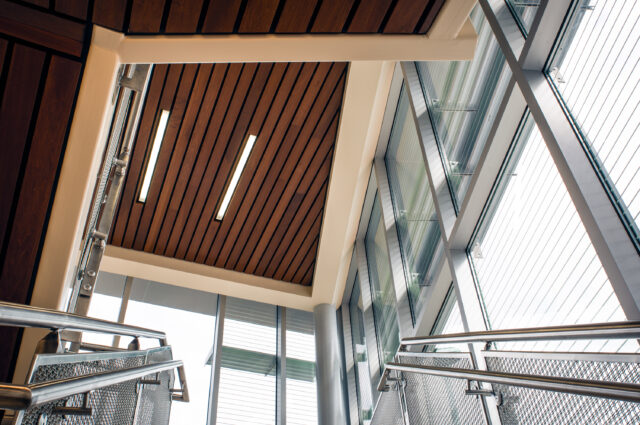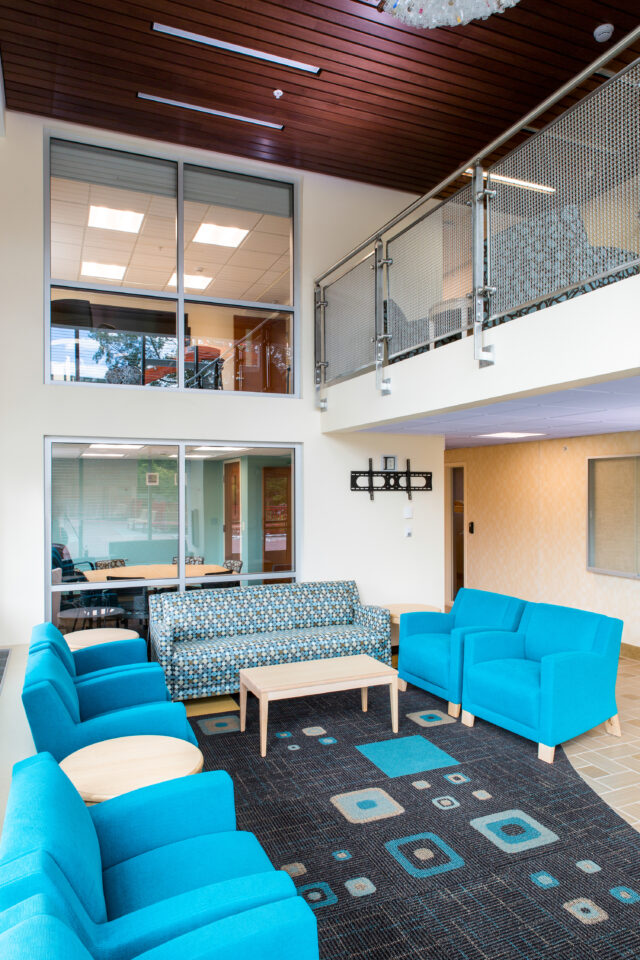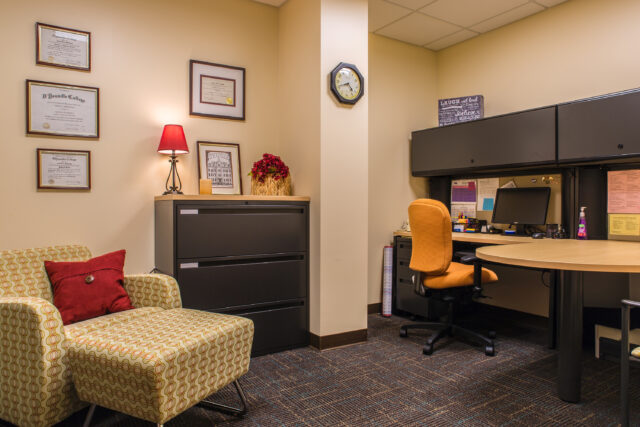 Design for Modern Healthcare & Educational Practices
The design for the renovation of Lathrop and Neff Halls centers into a state-of-the-art School of Nursing centers around providing skills and assessment labs with adjacent prep space, which serve as flip classrooms allowing for formal instruction in the center of the rooms with hands-on learning opportunities around the perimeter. Each bay provides articulating hospital bed, bedside accessories, and simulated headwalls and equipment.
A simulation suite provides four simulation rooms, adjoined by a central control room that allow for simulated bedside, home care, and NICU simulations. Technology allows for two-way communication between the control room and sims and session recording. A debrief area allows for video recall and review between faculty and students to reinforce the skills observed.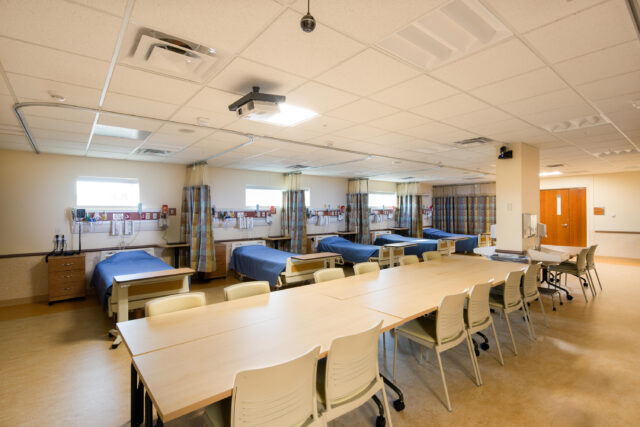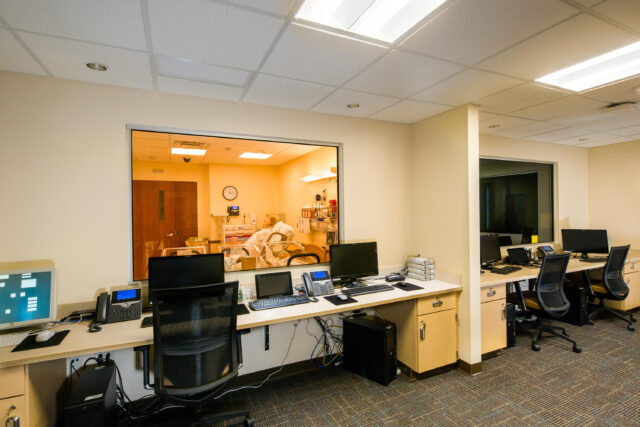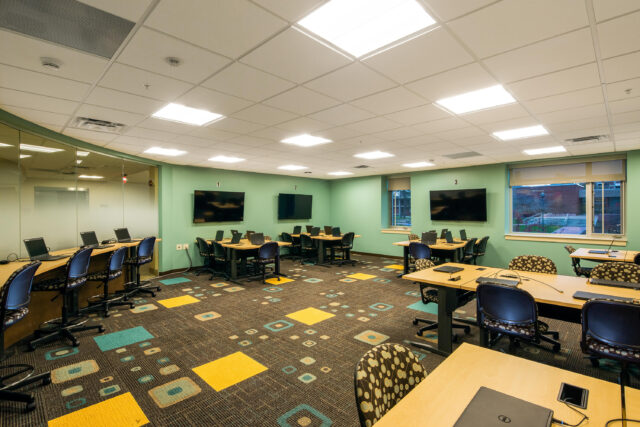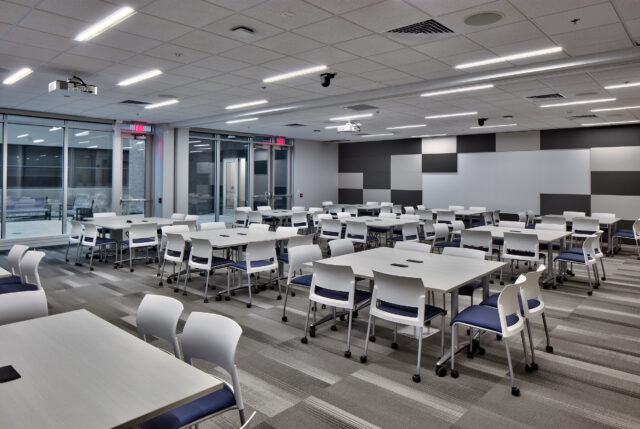 Case Study
Sustainability at SUNY Brockport Lathrop and Neff Halls
The Lathrop/Neff project achieved LEED Silver certification for implementing practical and measurable strategies and solutions aimed at achieving high performance in sustainable site development, water savings, energy efficiency, materials selection, and indoor environmental quality. Read more about how we rehabilitated 1950's era buildings to today's sustainability benchmarks by checking out our Sustainability Case Study.
View or Download