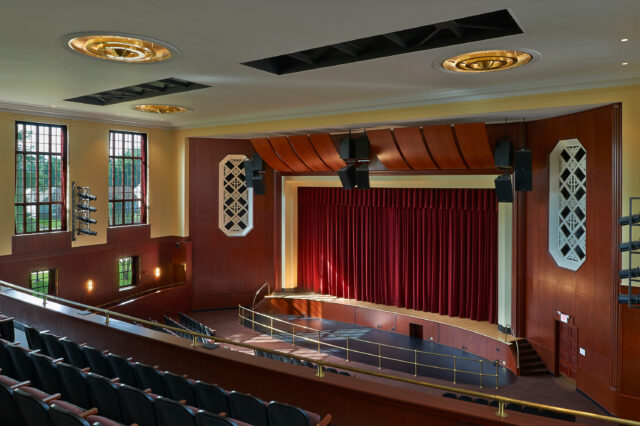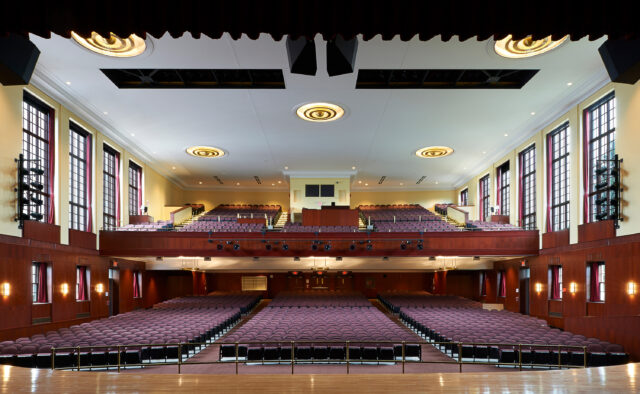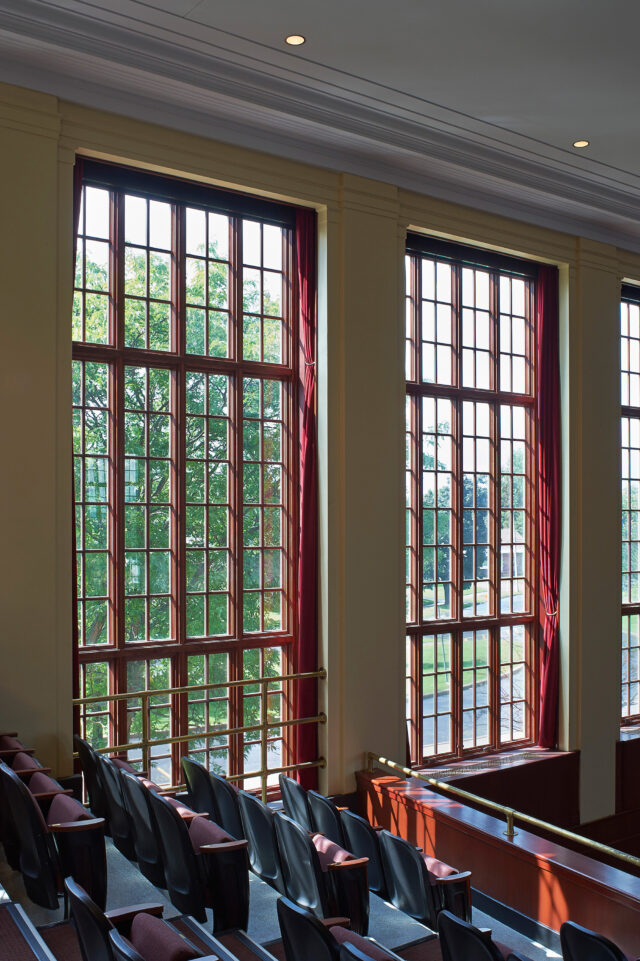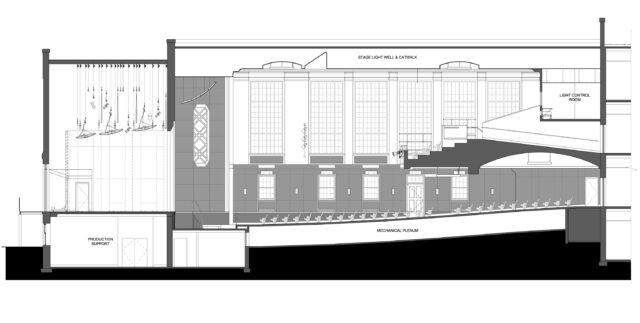 Thomas R. Proctor High School Auditorium Restoration
Setting the Stage for a Superior Performing Arts Program
The historic restoration of a 1934 auditorium is the highlight of an extensive high school renovation project. The former "jewel of the community" had fallen into disrepair and lacked modern performance amenities. Administrators, staff, and music faculty contributed insights in the planning process, resulting in a user-driven design solution.
Existing ceiling and soffits were completely removed due to water damage and asbestos-containing materials (ACM) abatement requirements. All were painstakingly recreated by local craftsmen to conform to original details. New mahogany panels replaced the original water-damaged, delaminated wood. Aluminum replacement windows were removed to allow for all new custom wood windows, replicated from historic photographs.
All seating was replaced with historic reproductions, including original fabric colors. Current accessibility and life safety requirements were carefully integrated into the renovated space to appear as though they were original. Underseat plenum-supported mechanical systems were completely restored, providing direct audience comfort.
Acoustics were carefully analyzed, resulting in the implementation of an acoustical shell with towers and ceiling panels. Sound, rigging and theatrical lighting systems were replaced in conjunction with adjustable orchestra pit fillers, allowing for flexibility and the enhanced performance capabilities desired by the District.