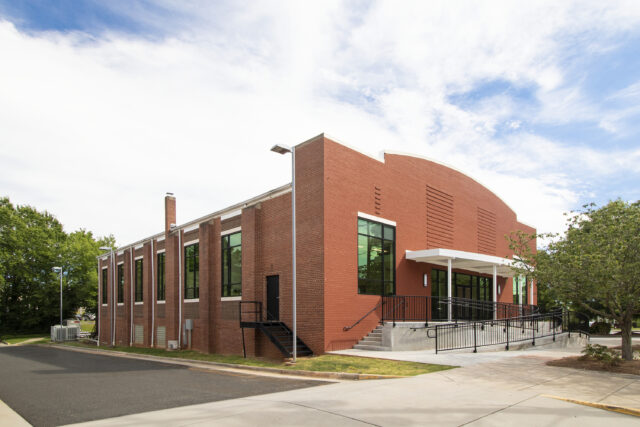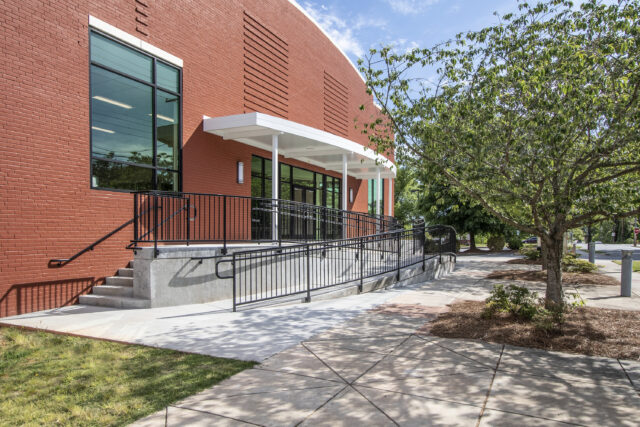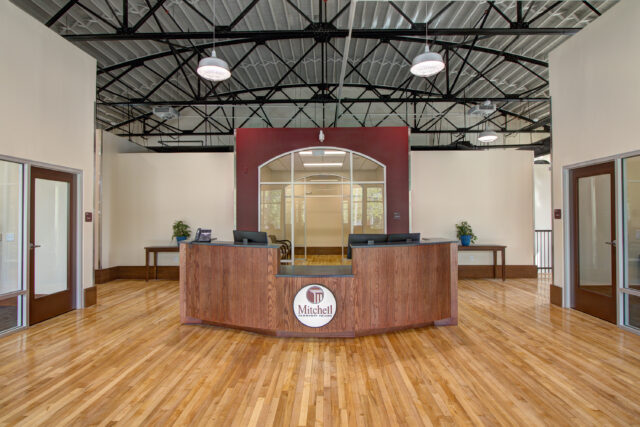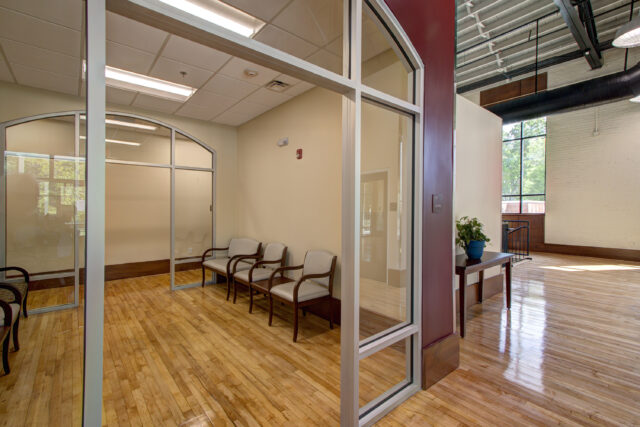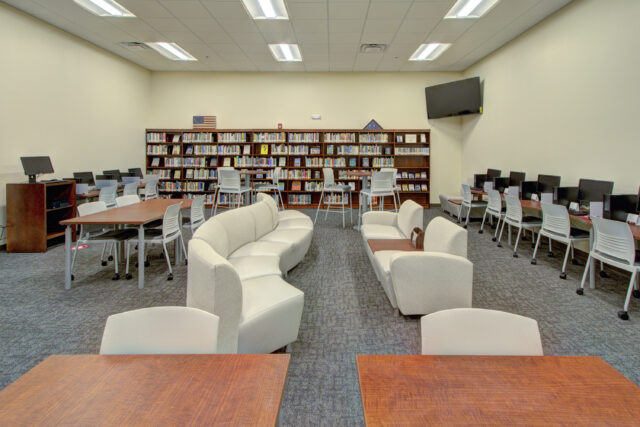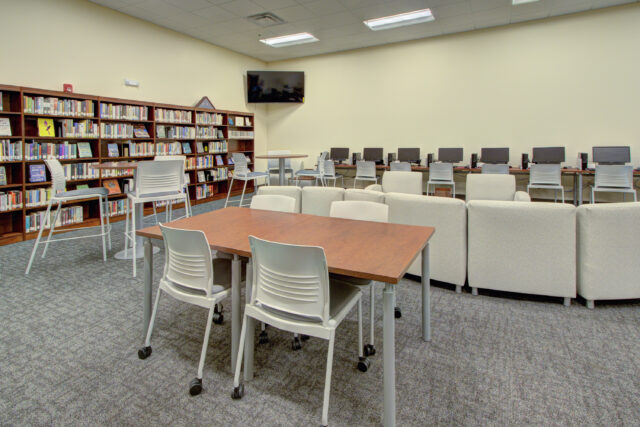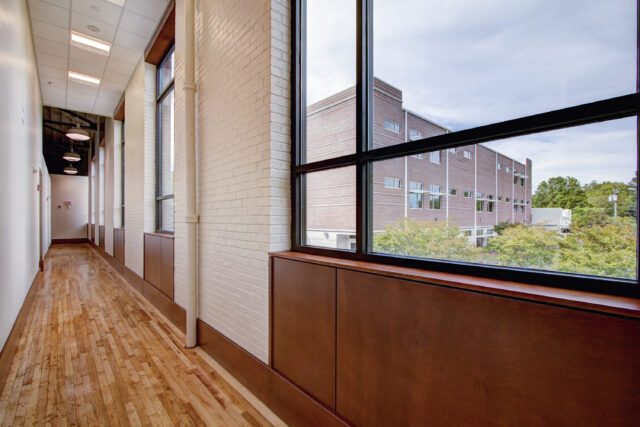 Mitchell Community College – Student Services Center
New Student Center is Home-Court Advantage for Mitchell Community College
Seventy-five years ago, the students at Mooresville High School were attending their math, science, and history classes in their new facility on Academy Street and playing basketball in their new gymnasium. Like many small towns, Mooresville grew rapidly through the post-war baby boom. Eventually, the town's population outgrew the Academy Street High School buildings, and a new, larger high school was constructed on E. Center Avenue.
The Academy buildings were vacant until they were acquired by Mitchell Community College in the early 1990s. The classrooms and administrative areas of the old high school were easily renovated for community college instruction, but the old gym building was not part of the Mooresville satellite campus program. Rather than demolish the gym, the College used it for temporary office and storage space.
Approximately ten years ago, the College commissioned LaBella's design team to redesign the lower-level locker area into a student lounge, library, and guidance counselor offices. Following the successful adaptive reuse of the lower level, we were selected to transform the gym floor level and exterior of the building into a new student services center – a new face and front door for the Mooresville Campus.
One of the College's main requests was that the gym floor level and exterior renovation be designed to reflect and respect the history of the building. LaBella responded to that challenge by reusing the original basketball wood floor and by leaving the exposed bow roof trusses and the original brick walls. The project successfully combines the elements of the historic gym with modern office and conference room spaces that will provide a one-stop shop of student services.