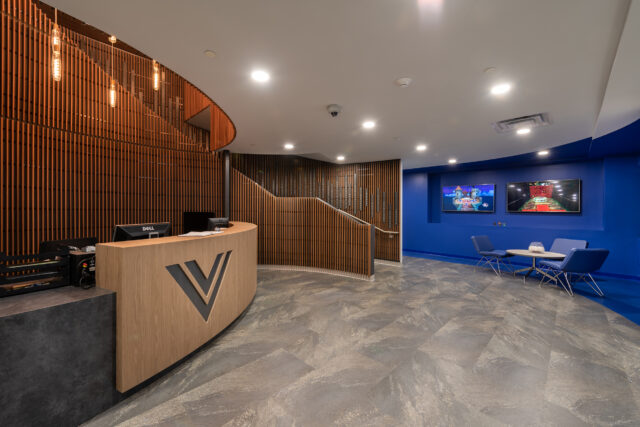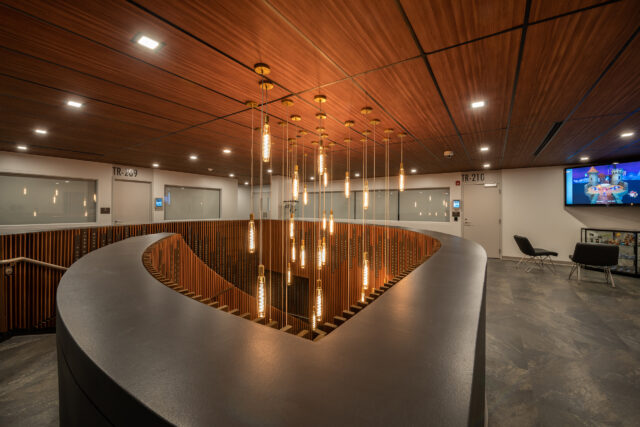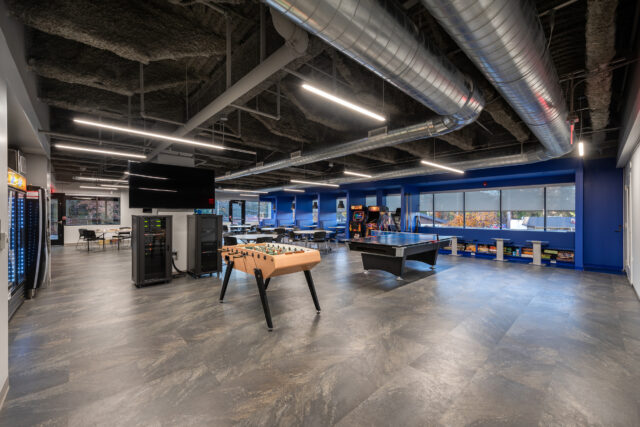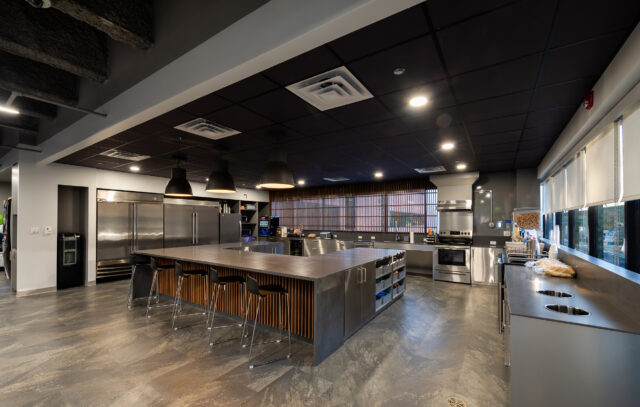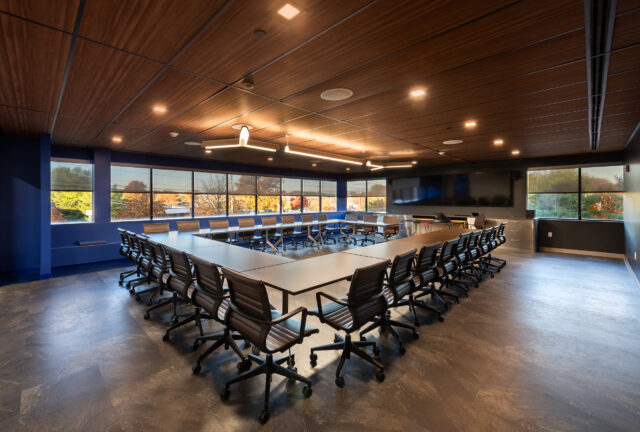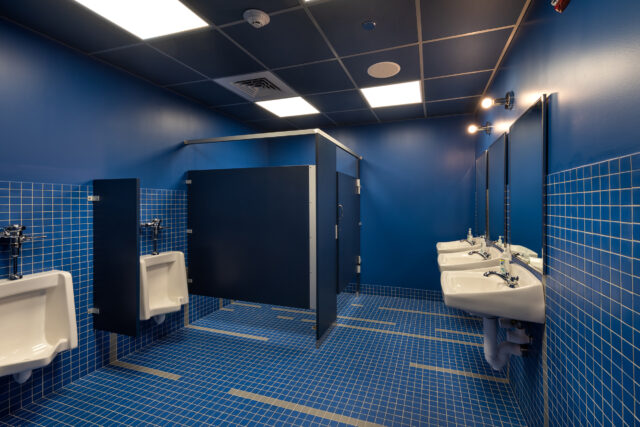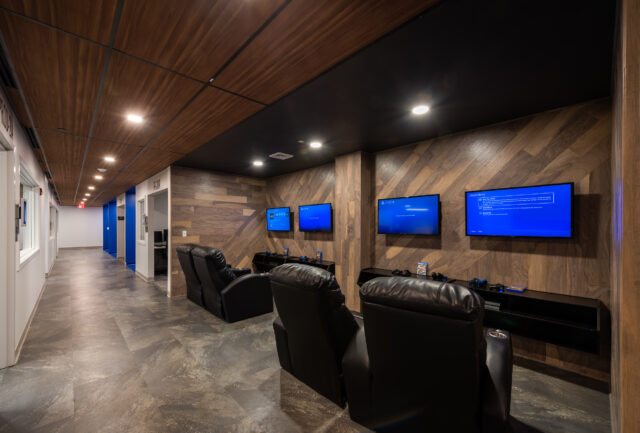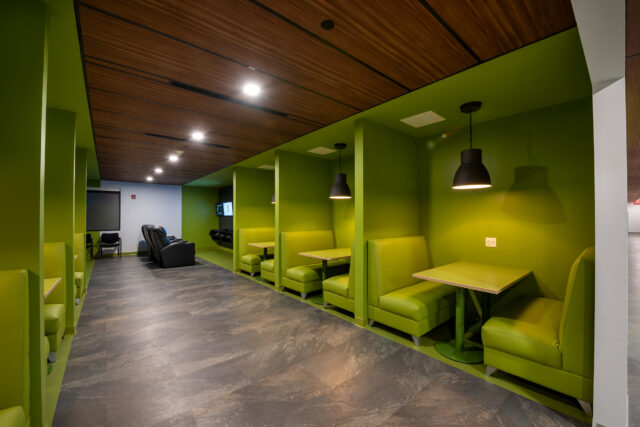 Blizzard Entertainment Office Renovation
The Capital Region Gaming Industry
LaBella Associates has completed the architectural and engineering design for Blizzard Entertainment (formerly Vicarious Visions') new 45,000 sq. ft. state-of-the-art video game production headquarters in Albany, New York.
The gut renovation spanned two floors of an existing office building and was designed with the intent to create a "Silicon Valley, East Coast" style of office. The renovations consisted of full architectural design, new HVAC and associated mechanical systems, upgraded electrical power distribution, extensive lighting design, fire alarm and new sprinkler system layout, security and access control systems, and sound proofing acoustical design of all spaces.
Key areas include collaborative office spaces, private office spaces, high-intensity "gaming" areas, food and beverage stops, a sound and recording studio, a dramatic office lobby entrance with the ability to be modified as needed for changing franchises, and a 1,200 sq. ft. exterior deck off the second floor which provides seating, an outdoor bar, fire pit, and gas grills.
Developing the essential acoustics for this space was a critical design element.  LaBella designed robust soundproofing solutions for the various spaces to ensure minimal disruption, speech privacy throughout the offices and conference rooms, sound isolation for the mixing and recording studios, reverberation control from the building's mechanical equipment, and general background noise reduction.
LaBella's dedicated commissioning team provided system verifications for all HVAC equipment and controls, service water equipment, and all lighting control systems throughout the construction phase.