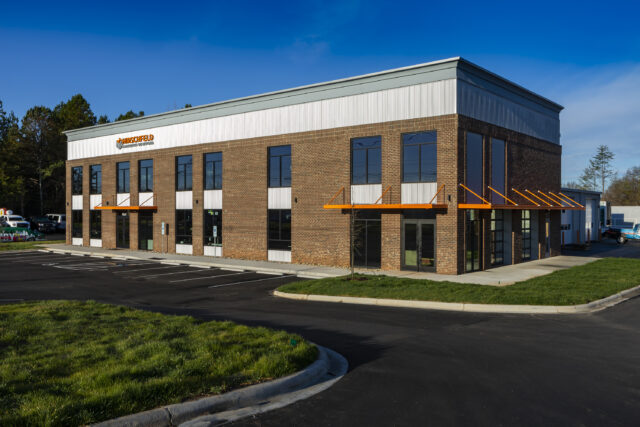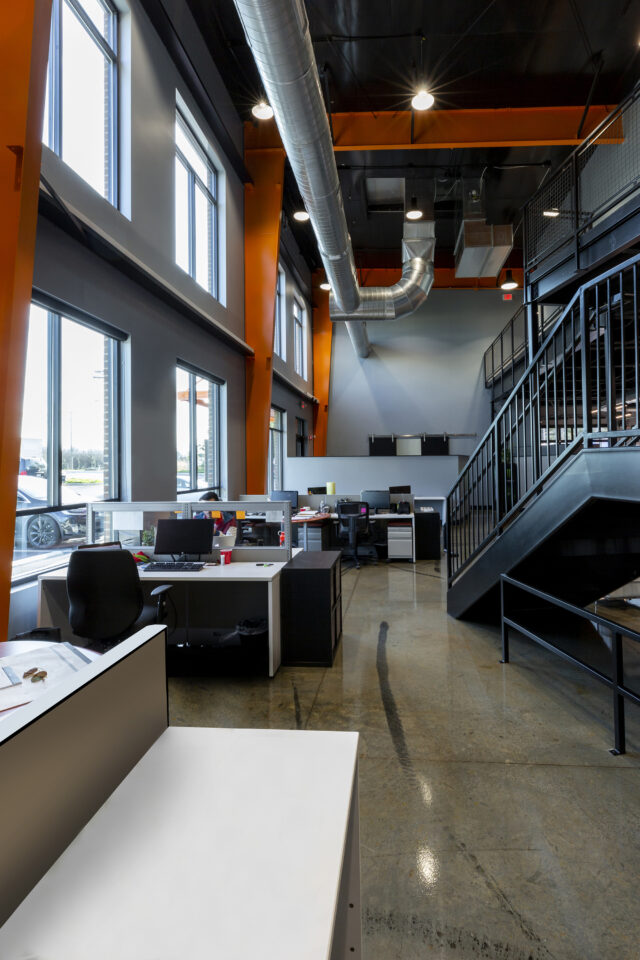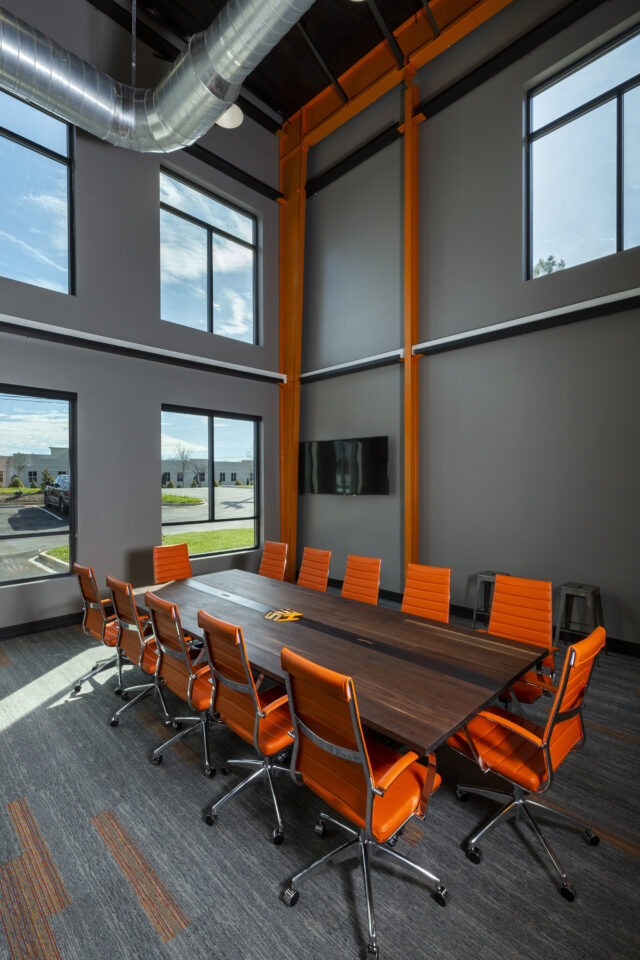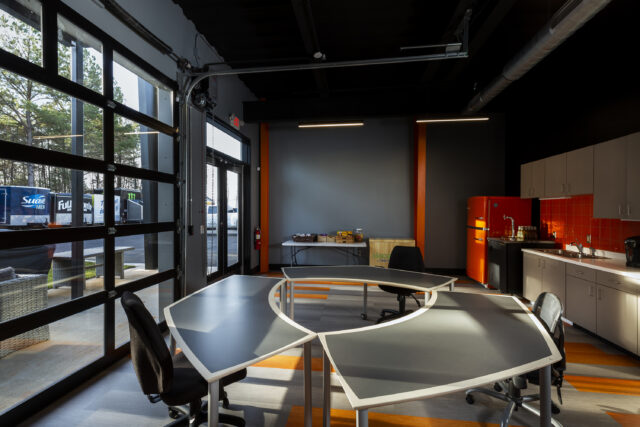 Creating a Rustic Old Mill Feel With Modern Touches
Although the budget led us to design this building using a prefabricated metal building structure, we created the mix of rustic old mill with sleek modern elements by painting the structural steel a bright orange, designing a reception desk with corrugated metal, painting accent walls bright orange, and adding rustic reclaimed wood on the walls to soften some of the modern features.
To further help create the old mill aesthetic that was so important to the team early on, we exposed the metal structure of the angled stairs in the center of the space and left the concrete slab floor exposed. HMS had several racing team clients burn out tire treads into the exposed concrete floor before it was sealed for a unique flooring effect. In addition, we used aluminum spiral metal ductwork and silver metal pendant light fixtures suspended from the exposed ceiling to give the effect of a renovated warehouse.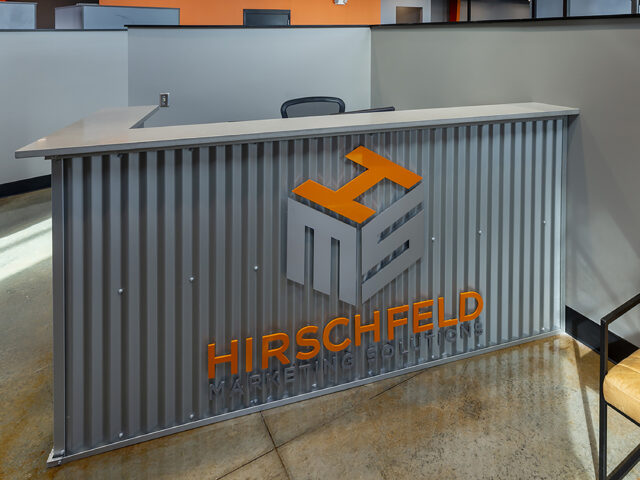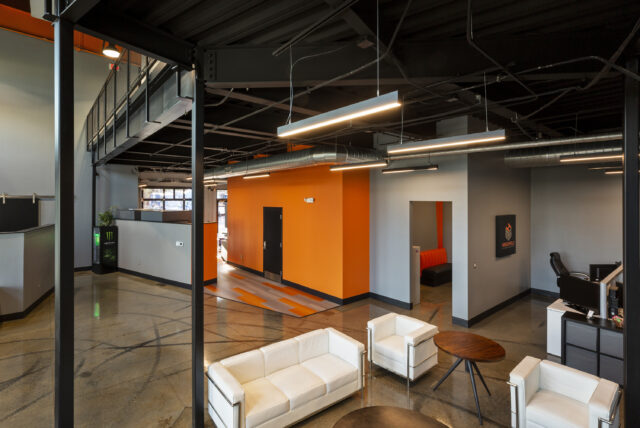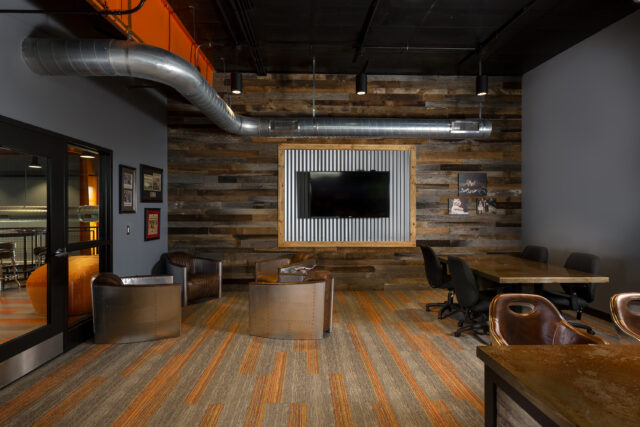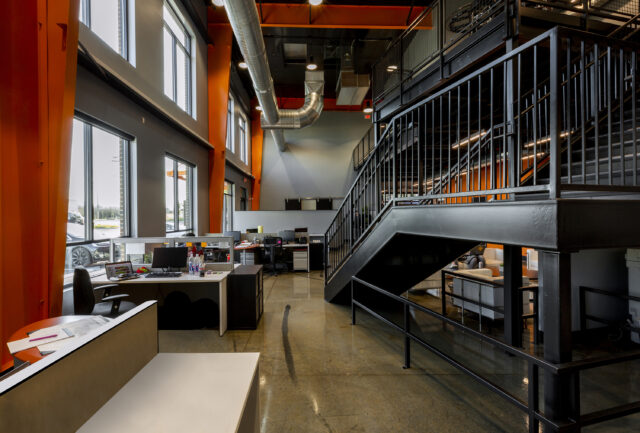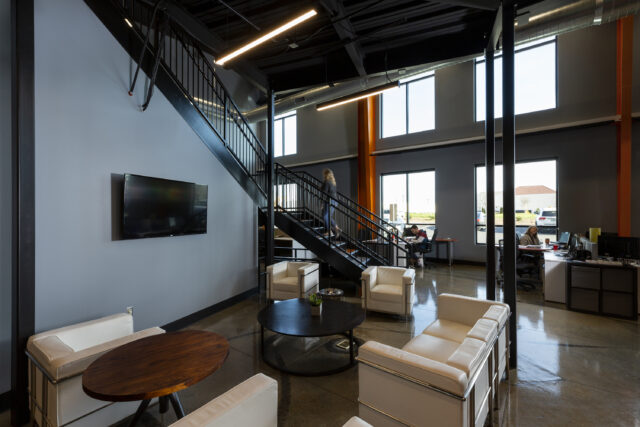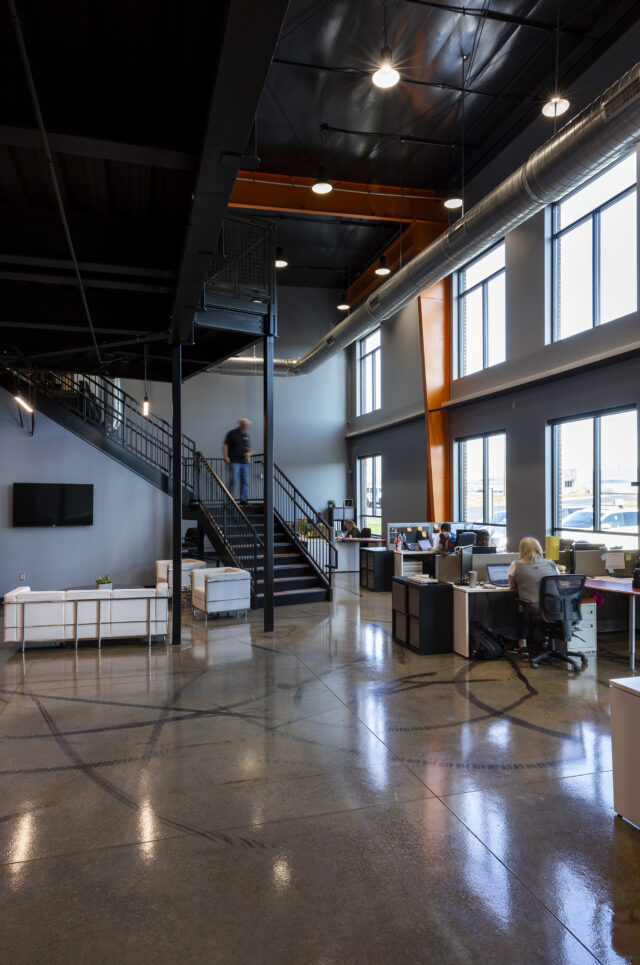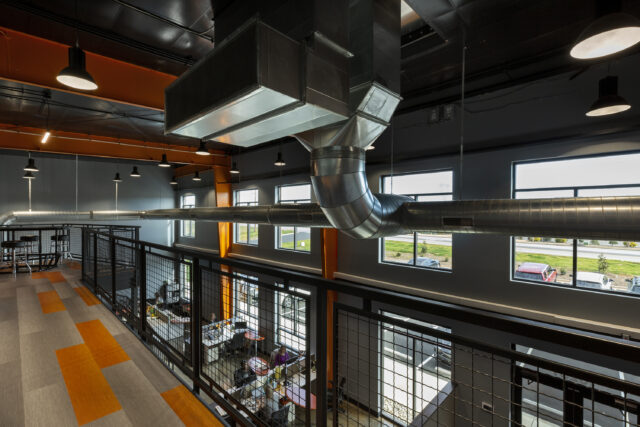 Image Gallery