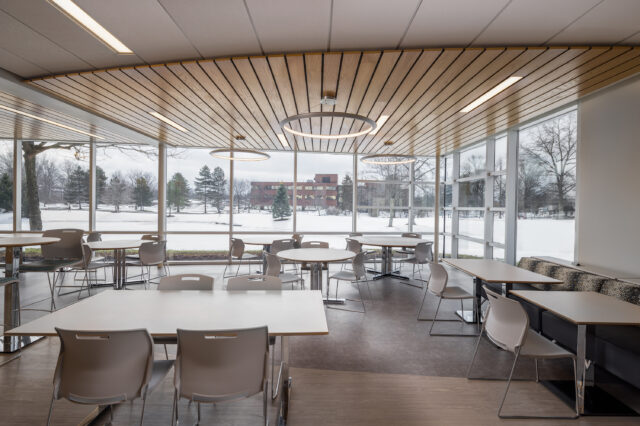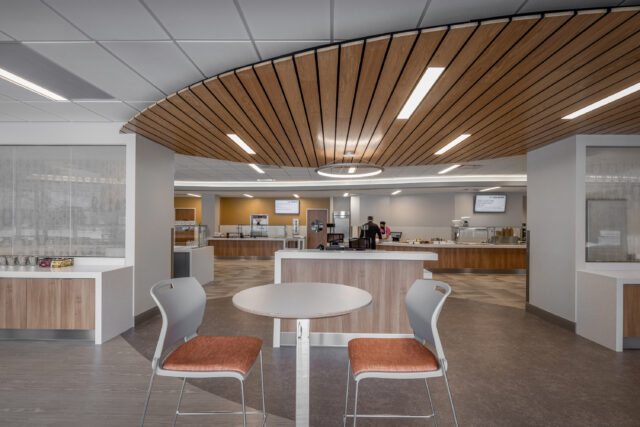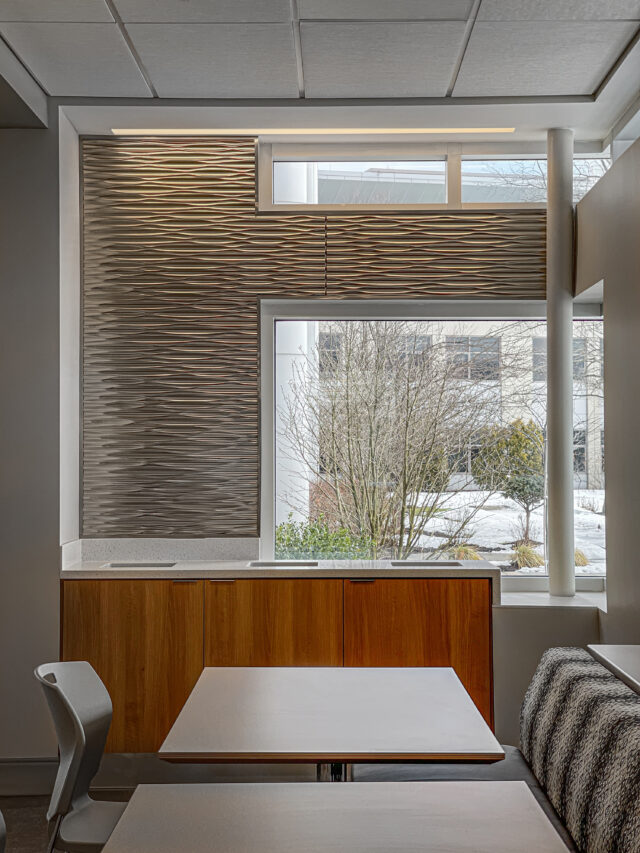 Café Renovation
Fortune 250 Company Renovates Café at Global Headquarters
LaBella Associates was pleased to be asked to renovate and refresh the cafeteria and servery areas at the headquarters building of a Fortune 250 global leader in motion and control technologies.
Current studies have shown that employees with the most on-the-job connections are the highest performers and that fostering a sense of community at work not only improves morale, but also performance.
To enable and promote this type of engagement, the headquarters cafeteria is seen as a "hub" of the organization, and the renovated cafeteria is designed with several different seating/table options and group work areas to invite employees and visitors in and encourage mingling.
The updated space also features multiple areas of connectivity to accommodate employees that want or need to work away from their normal workspace.
In addition, the 5,500 sq. ft. space was expanded to accommodate a new food pickup location due to the increase of online employee orders. The deli, hot line, grill, and salad server stations were also enlarged to provide additional food options.
The finishes and furniture were selected in tandem with the Client's leadership to provide a modern, clean aesthetic to refresh the original dated concept. Wood ceilings compliment the wood faced millwork and help incorporate the landscape through the expansive curtain wall overlooking the pond and patio.
Image Gallery